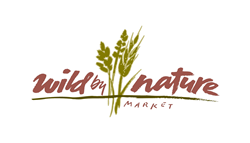 Bethpage, NY (PRWEB) February 25, 2014
Natural food store Wild by Nature Market is excited to announce that they will open their fifth location in late summer or early fall 2014. The store will occupy a portion of the space previously leased by King Kullen Grocery Co., Inc. at 478 Union Boulevard in West Islip.
"We are very excited to be opening our first south shore location in mid-Suffolk County," said Wild by Nature Co-President Joe Brown. "We've had many requests for a store in the area, and we believe this former King Kullen location is ideal. West Islip residents and their neighbors in the surrounding communities will be able to enjoy the same fresh, healthy foods and environmentally sound products as shoppers at our other four locations. Wild by Nature is a place where Long Islanders can find the freshest foods imaginable, and learn about living a healthy lifestyle through good food and nutrition. We are thrilled to be bringing the Wild by Nature experience to West Islip."
In addition to traditional natural food departments, such as a produce center featuring organic fruits and vegetables, fresh caught seafood and a complete section of meats and poultry, the new store will feature a café with a juice and smoothie bar, a wok station, an extensive all-natural nutrition and supplement department and a large selection of gluten-free foods.
About the company:
Wild by Nature opened its first store nearly 20 years ago in East Setauket, followed by stores in Huntington, Hampton Bays and Oceanside. All Wild by Nature locations are full-size, full-service natural food marketplaces driven by the understanding that the production of food should support life, promote well-being and protect the world's natural resources. More information on Wild by Nature is available at http://www.wildbynature.com/. Updates on the West Islip location can be found by following Wild by Nature on Facebook at https://www.facebook.com/wildbynaturemarket and Twitter at https://twitter.com/wildbynaturemkt.