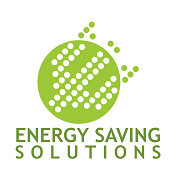 Miami, Florida (PRWEB) February 26, 2014
Peter Stein of Energy Saving Solutions USA ("ESS" or the "Company"), the creators of the LED with a lifetime guarantee ™, today commented on the massive growth and opportunity forecasted in the nation's LED tube light market.
Energy efficient tube lights can help commercial businesses save an average of 50% over their current tube lighting with absolutely no installation or re-wiring needed. Because on average the cost per fixture for re-wiring ballasts is about 25% of the lights installed, clients can save roughly 25% on the soft cost of installation.
Stein stated, "The market for LED tubes replacing florescent tubes is huge! It represents the largest opportunity in lighting history, estimated at 110 billion annually. Here at Energy Saving Solutions, we are focused on capitalizing on this growth by offering our current and new customers even more ways to save on their electricity costs – new simple easy-to-install lifetime guaranteed, energy efficient LED tube lights as announced yesterday and coming to customers in March."
He continued, "Each light will come with Energy Saving Solutions lifetime warranty administered through McCusker & Company and backed by Service USA, world class warranty and service providers out of Dallas. With this guarantee and easy of installation, it should be a very easy "yes" decision for businesses, government agencies, schools and non-profit organizations to make."
ESS intends to introduce a rental program option for this specific line of lighting to add to the array of financing options. Renting your saving is no different than buying a bond except ESS pays the premium and the client receives the best quality light ever produced and monthly residual dividend payments from part of the savings.
ESS' Forever Green Savings Program ™ remains the easiest, money- and energy-saving LED solution for businesses and municipalities. Through it, business and property owners of all sizes have the ability to change out their old inefficient lights and upgrade to Forever LED Lights ™for zero out of pocket costs - allowing them to achieve immediate positive cash flow and have great lighting built to last a lifetime.
About Energy Saving Solutions:
Energy Saving Solutions USA – the creators of the LED with a lifetime guarantee ™ – provides businesses, government agencies, schools and non-profit organizations energy-efficient LED and induction lighting technology that is designed to save money and help reduce the environmental impact by reducing carbon emissions. The Miami, FL. -based company also offers organizations the Forever Green Savings Program™, which allows for a conversion to LEDs with no up-front costs; payments are based on a portion of their electrical savings. More information can be found at http://www.EnergySavingIndustry.com.