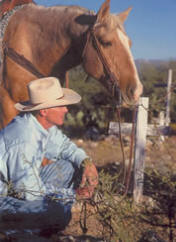 Throughout the years this iconic Hacienda has been visited by Presidents, Movie Starts, Supreme Court Justices' and Authors.
Tucson, AZ (PRWEB) March 05, 2014
According to the Historical Society Rancho De La Osa is one of the oldest continual standing buildings in the United States. Built as a mission outpost by Father Eusebio Francisco Kino, the building dates back to the 17th century and was used as an outpost to trade with the local Indians and Mexicans.
Its interiors are a sophisticated blend of hand-hewn artifacts and feature the Schultz's impressive contemporary art collection. Each of the 19 adobe guest rooms are uniquely and vibrantly furnished with Mexican antiques and vintage furniture and private patio with stunning mountain views.
Daytime activities include guided hikes, nature walks, road biking and bird watching. After a day of exploration relax in the hot tub and cool down in the pool. Evening beckons guests to the old hacienda patio for a famous ranch margarita or a sampling from a world-class wine collection.
Dining is focused around quality food and wine. Southwestern cuisine, encompassing a blend of Spanish, Mexican, Native American and Southwestern United States ingredients, is served either in the romantic and historic hacienda dining room, secluded outdoor courtyard or under the stars at a cookout.
Throughout the years this beautiful, iconic Hacienda has been visited by presidents, movie stars, Supreme Court Justices' and authors. Today Rancho De La Osa attracts outdoor enthusiasts, hikers, bikers, birders and vacationists from all over the world.
Rancho De La Osa offers several value added packages such as a B & B Package that includes one or two nights, dinner on the day of arrival, breakfast on the day of departure and a bottle of wine and chocolate truffles ranging from $249 to $279 plus tax and service charge. For more information and reservations visit http://www.RanchoDeLaOsa.com or call 520.823.4257.
This 300 year old property has been lovingly preserved and is located at 1 West La Osa Ranch, Sasabe, AZ. The property is currently featured by Russ Lyon Sotheby's International Realty, listing # 21403495. For more information please visit http://bit.ly/1fTcm5c or email Gary.Brasher(at)RussLyon(dot)com.