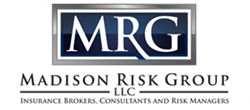 King of Prussia, PA (PRWEB) February 26, 2014
Madison Risk Group LLC (MRG) today announced that Lori Lee Pupek, a property and casualty insurance professional, has joined the firm as an Account Manager in its King of Prussia office.
Pupek brings more than 20 years of property and casualty insurance experience that includes a versatile background of claims, underwriting and large account handling. She also brings a CRIS (Construction Risk Insurance Specialist) designation from the International Risk Management Institute.
Pupek began her career in as a claims representative before continuing into underwriting and finally large account management. Her most recent position was with national brokerage, Alliant Insurance Services, where she serviced construction accounts and assisted in the underwriting program for Alliant's National Wholesale Owners and Contractors Protective Policy Program.
As an account manager for Madison Risk Group, Pupek will work closely with MRG clients handling day-to-day service and planning needs.
"The extensive construction insurance background Lori Lee Pupek brings is a perfect fit with Madison Risk Group's core focus in that industry," said Zina Clayman, Vice President of MRG Client Services. "Our commitment to being the leading Construction Risk Management Broker in the region is certainly strengthened with the addition of a colleague of Pupek's caliber."
For more information about Madison Risk Group's property casualty insurance and construction risk management solutions, visit http://www.madisonriskgroup.com.
About Madison Risk Group
Madison Risk Group (MRG) is a Property Casualty Insurance Brokerage based in King of Prussia, PA that delivers Risk Management solutions to the leading construction companies in the Mid-Atlantic Region. The firm is backed with the bench strength of 28 insurance professionals, including construction claim analysts, risk control personnel, risk management and underwriting experts.
Madison Risk Group's strategic relationships provide access to virtually every major and regional insurance market. MRG's seasoned Construction Account Team has an average of 21 years' experience in delivering Risk Management brokerage services to the most prominent construction firms in the Mid-Atlantic Region.