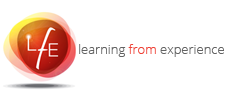 • Wix and LFE made it possible for me - a 72 year old grandmother and life coach - to easily build my online school, reaching an audience of people who can benefit from my program."
Gainesville, Florida (PRWEB) February 27, 2014
LFE (http://www.lfe.com/) the online platform that enables experts of all fields to create video-based educational courses, today announced integration of its tools through the Wix App Market (http://www.wix.com). The integration marks a new opportunity for educators to easily build a unique branded experience for their customers via Wix's drag-and-drop website editor. In doing so, educators reap the full financial rewards of providing courses and receiving payment directly from within their website.
To date, instructors teaching online had to either develop their own systems, or offer their classes in one of the worlds ever more crowded marketplaces. Participation in one of these marketplaces significantly reduces the authors' ability to control the content, pricing, and opportunity to develop long, meaningful relationships with their students.
"When instructional video courses are in a marketplace there is an inherent conflict because you want to promote your products, but you are hesitant to send your traffic away to a place where all your competitors are," says Zeev Glozman CEO and Founder of LFE.COM. "By providing LFE through the Wix App Market we are putting the educator back in control of their content, their billing and their brand. It's a powerful solution and one that is resonating with educators and small businesses alike."
"Video is an important component of the web ecosystem, and on-demand instructional video is democratizing education, both teaching and learning opportunities, around the globe," said David Schwartz, Wix Sr. Director of Product Development and App Market. "We're happy to see LFE in the Wix App Market as it enables more professionals to publish and monetize instructional videos while delivering valuable content to their users and students."
The LFE, Wix.com combination offers unique benefits to instructors and professionals looking to monetize video to educate and motivate while build their brand and credibility:

Wix and LFE made it possible for me - a 72 year old grandmother and life coach - to easily build my online school, reaching an audience of people who can benefit from my program." Maia Berens, Owner, Journey to Confidence - Life Coaching Training Program.
"I've been teaching high school machine shop for nearly 40 years. I've published over 300 instructional videos and received over 10 million views on YouTube. But as part of a vast educational marketplace I still didn't own my brand or truly control my own pricing. With LFE and Wix in now control my brand and pricing and can truly own and grow my curriculum and audience base." Lyle Peterson - http://www.mrpete222.com - Machine Shop Instructor.
"This collaboration between LFE and Wix has raised the game for online trainers and means that anyone with a video training course can set up a website and host paid courses quickly and easily, without need for coding or diluted and confusing marketplaces. LFE automates all the back office admin functions and using LFE and Wix in tandem means you get to keep your students, making it easier to directly offer further courses as these become available. You are in control." Barry Mapp
http://www.lifelongskills.co.uk/ - Personal Development Coach
About Lfe.com
Lfe.com offers an application that allows experts of all professions to create additional revenue source by developing and offering teaching products from their web sites. Founded in 2012 by Zeev Glozman and Bezalel Ben-Chaim, it set out to serve one purpose, to make it easy for experts to monetize their knowledge and experience by harnessing the power of the web.
About Wix.com Ltd.:
Wix.com (Nasdaq:WIX) is a leading cloud-based web development platform with over 42 million registered users worldwide, as of December 31, 2013. Wix was founded on the belief that the Internet should be accessible to everyone to develop, create and contribute. Through free and premium subscriptions, Wix empowers millions of businesses, organizations, professionals and individuals to take their businesses, brands and workflow online. The Wix Editor and highly curated App Market enable users to build and manage a fully integrated and dynamic online presence. Wix's headquarters are in Tel Aviv with offices in San Francisco, New York, Vilnius and Dnepropetrovsk.
Contact:
Zeev Glozman
352.505.2497
zglozman(at)lfe(dot)com