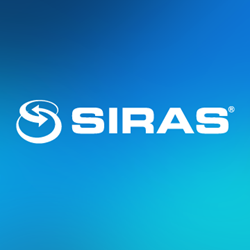 By tracking sales and returns in real time, SIRAS services give these manufacturers an accurate picture of daily activity for activated products across the retail marketplace...
Redmond, Washington (PRWEB) February 27, 2014
SIRAS®, the Redmond-based subsidiary of Nintendo of America Inc. that provides retailers and manufacturers cloud- and web-based services for tracking and authorizing sales and returns of products, announced today that two manufacturers—Green Mountain Coffee Roasters, Inc. (GMCR) and Techno Source, a division of LF Products —have joined the SIRAS OmniTrace and ReturnFlex programs for tracking sales, returns, and transactions, and for validating returns. Product assortments have been activated for services at five participating retailer chains in the US and Canada.
Using SIRAS on-demand services, GMCR and Techno Source can now track sales and returns daily across major mass-market and specialty consumer electronics retailers in the United States. Retail associates and customer service agents can determine whether a product being returned is eligible for return or still under manufacturer warranty. Retailers can also verify that they, rather than another retailer, sold a product being presented for return. By applying a system of patented and patent-pending methodologies that track products by unique identifier (UID) throughout the product lifecycle, SIRAS is able to offer manufacturers and retailers on-demand confidence about individual products and their warranty and return status without storing personal data about consumers.
"We look forward to SIRAS helping to grow our partnerships with our retail customers by enabling a more profitable product offering year after year," said Eric Levin, executive vice president of Techno Source. "We are especially impressed by SIRAS's ability to help our retailers prevent returns fraud and other types of losses, while ensuring that our consumers receive the best possible service along with our groundbreaking products."
"Since our company was founded, we have been dedicated to delivering the highest possible product quality and customer service," said Richard Sweeney, vice president of new supplier relationships of GMCR. "We're confident that our partnership with SIRAS and the data-driven business insights will help us in our ongoing pursuit of both these goals."
"GMCR and Techno Source are renowned for their best-in-class products," said Peter Junger, president of SIRAS. "By tracking sales and returns in real time, SIRAS services give these manufacturers an accurate picture of daily activity for activated products across the retail marketplace. SIRAS also ensures that returns are processed efficiently and without guesswork in compliance with warranty and return policies. Through our omnichannel data services, SIRAS helps these manufacturers and their retail customers improve the customer experience while reducing fraud."
"We are excited to see the breadth of quality brands and scope of product categories seeking SIRAS solutions for improving product profitability and business intelligence," says Maridee Maraz, vice president of sales and marketing at SIRAS. "These two manufacturers activating at three of our participating retailers—spanning brick-and-mortar stores and online channels—represent a growing recognition of SIRAS services as a retail industry solution that helps resolve problems in omnichannel services, customer service, and operations to drive profitability in each area."
About SIRAS.com
SIRAS (http://www.siras.com) is the pioneer in Electronic Registration (OmniTrace™) and comprehensive return-validation methodology (ReturnFlex™), which allows participating retailers and manufacturers to optimize their retail business operations, and to provide customers with a seamless omnichannel experience. SIRAS helps clients improve customer satisfaction, protect and elevate their brands, track products, reduce returns and fraud, protect inventory, recover stolen products, identify counterfeit goods, validate warrantees, and improve forward and reverse logistics operations. By tracking each product throughout its sales lifecycle by its unique "fingerprint" rather than by customer data, SIRAS respects and preserves consumer anonymity. SIRAS provides valuable tools for its manufacturing, retailer and law enforcement partners to optimize operations, resolve investigations, improve visibility, business intelligence and forecasting, and improve the consumer experience.
About Green Mountain Coffee Roasters, Inc.
As a leader in specialty coffee and coffee makers, Green Mountain Coffee Roasters, Inc. (GMCR), is recognized for its award-winning coffees, innovative Keurig® brewing technology, and socially responsible business practices. GMCR supports local and global communities by investing in sustainably-grown coffee, and donating a portion of its pre-tax profits to social and environmental projects. For more information, please visit http://www.GMCR.com.
About Kurio S Series by Techno Source
Techno Source, a division of LF Products (a Li & Fung company), is one of the fastest growing global toy companies due to its reputation for ground-breaking products, marketing prowess, and strong retail relationships. Techno Source's Kurio S Series are the ultimate Android™ devices for families, with 7S and 10S tablets and a Touch 4S handheld that are designed to provide peace of mind through best-in-class parental controls and web filtering, while packing the devices and tons of preloaded apps, games, e-books, and educational content.
# # #
Trademarks are properties of SIRAS. SIRAS technology is protected by one or more U.S. patents. All other trademarks are registered by their respective companies.