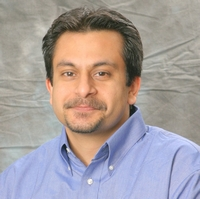 I am honored to be invited once again to the AgilePoint booth for a presentation and book signing, and I look forward to talking with many of the SPC attendees about their experiences with process automation using workflows in SharePoint.
Plainfield, IL (PRWEB) February 26, 2014
On Wednesday, March 5, 2014 at 1:00 pm at the SharePoint Conference in Las Vegas, AgilePoint will host a presentation, book signing, and raffle with Asif Rehmani in the AgilePoint booth #809. Rehmani is a SharePoint Server MVP and MCT, book author, speaker at SPC, and founder of SharePoint-Videos.com.
The presentation will take place at 1:00 pm with the book signing to immediately follow at 1:30. Those who attend the presentation will have the opportunity to listen to Asif Rehmani speak on some of the new features available for power users working in SharePoint 2013. He will also share some helpful tips and address questions from attendees.
Following the presentation at 1:30 pm, AgilePoint will give away autographed copies of his latest book, "SharePoint 2013 - First Look for Power Users" along with many other great raffle prizes. Those who attend the pre-signing presentation will be the first to receive an autographed copy of the book, as well as bonus raffle tickets.
AgilePoint is sponsor of this year's Keynote Address at SPC. For more information about this SPC event or other activities happening at the AgilePoint booth #809, please contact Sharon Chang at sharon.change(at)agilepoint(dot)com.
For more information about Asif Rehmani, or activities happening at the SharePoint-Videos.com booth #1938, please contact Kari Bennett at kari(at)sharepointElearning.com.
About Asif Rehmani
Asif has been training and consulting on SharePoint technologies since 2002. He is a SharePoint Server MVP and MCT, and book author. Asif is the principal contributor to a SharePoint Videos website which provides 100s of SharePoint video tutorials and is the home of VisualSP: the in-context, on-demand Help for SharePoint users. Asif also provides in-person and online SharePoint training publicly and in private workshops through Critical Path Training, and has been a SharePoint speaker at numerous conferences around the world. http://www.SharePoint-Videos.com
About AgilePoint
AgilePoint is the leading provider of Microsoft-based Business Process Management (BPM) software products, has 1,300+ on-premise and cloud deployments in 25+ countries and provides the same advanced BPM feature set as J2EE vendors like IBM and Appian in the Microsoft .NET native environment. AgilePoint customers use Microsoft tools they are already familiar with like Visio, SharePoint, Excel and Word to build both mission-critical and everyday process applications in half the time of other BPM products while modernizing their Microsoft experience and maximizing ROI for their complete Microsoft stack. AgilePoint products are providing the power of process automation applications to manufacturing, energy, financial, insurance, healthcare, government and many other types of organizations. http://www.AgilePoint.com