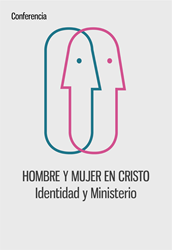 Minneapolis, MN (PRWEB) February 27, 2014
Christians for Biblical Equality (CBE) has announced the speaking lineup for their upcoming conference in Medellin, Colombia.
Plenary speakers include Milton Acosta, professor of Old Testament at la Fundación Universitaria Seminario Bíblico de Colombia (FUSBC), Aída Besançon Spencer, professor of New Testament at Gordon-Conwell Theological Seminary, William Spencer, adjunct professor of theology and the arts at Gordon-Conwell Theological Seminary, and Mimi Haddad, president of CBE. In addition to four plenary speakers, there will be six workshop speakers who will focus on legal structure in South America, theology, history, and leadership development for women.
"We are very excited for this conference as it will be our first conference in South America," said Erin Gillette, CBE's conference coordinator. "It is also our first conference that will be held in both Spanish and English."
This conference is being held in partnership with FUSBC, and will feature talks that focus on the theological and legal issues pertaining to gender in the South American context. "Discussing Christian identity as male and female in a South American context is crucial for addressing the injustice experienced by women in the South American context," noted Gillette. "In order to do this properly, we have scheduled speakers will discuss theology, legal structures, and the relationships between them."
CBE plans to publish Spanish translations of key resources such as 'Still Side by Side' and the statement "Men, Women, and Biblical Equality" for use at the conference and at FUSBC. "It is an honor to be working alongside such gifted Christian leaders to bring this conference to fruition," stated Mimi Haddad, President of CBE. "Biblical views on gender need to be a part of the theological discussion in South America, and CBE is looking forward to partnering with la Fundación Universitaria Seminario Bíblico de Colombia both for this conference and in years to come."
In its effort to advance a biblical foundation for gift-based rather than gender-based service, CBE sponsors annual conferences, facilitates local chapters, hosts an online book service, and publishes two award-winning journals. For more information, visit http://www.cbeinternational.org