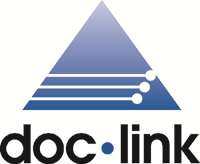 There is no way we could take doc-link out of our organization. - Pete Wayne, IT Director at Oscar W. Larson
Laguna Hills, CA (PRWEB) February 27, 2014
Altec Products, Inc., announces today their Gold Sponsorship as a tenured ISV (Independent Software Vendor) at Microsoft Convergence 2014 being held at the Georgia World Congress Center in Atlanta, GA from March 4 - 7. Altec will showcase their solution doc-link™ which interfaces with Microsoft Dynamics GP, SL, NAV and AX to control to existing workflow and effectively eliminate the need to file documents. A CfMD (Certified for Microsoft Dynamics) solution, doc-link helps companies work leaner, faster and more effectively by automating business processes throughout the enterprise within any department and any process.
Convergence is the premier annual event for Microsoft Dynamics customers and partners to make key business connections and discover the full potential of Microsoft solutions. This is where opportunity and innovation meet to deliver real business value and share amazing customer experiences. Attendees will experience rich "deep dive" sessions, round table discussions, theater presentations, speed networking, amazing key note speakers and top notch entertainment. Convergence provides an inspirational environment to learn new ways to drive efficiency and ROI, hear from other Microsoft Dynamics users and meet with industry analysts and Microsoft integration specialists like Altec.
Doug Tanner, Senior Sales Engineer at Altec, will be presenting a session for both partners and end users titled "Go Paperless with doc-link – Enterprise Efficiency" on March 6 at 12:30 pm. From entry level, affordable applications to complete enterprise-wide solutions streamlining HR, accounting, contract management and more, the session will identify the key considerations for selecting a document management vendor as well as explore the new technologies in document management that go beyond the AP department.
Pete Wayne, Operations/IT Director at Oscar W. Larson and customer of doc-link for 8 years, states, "In today's world, you are going to be at a competitive disadvantage if you don't have a document management system in place at your company. It is important, of course, to find the right partner. You can't afford to make that mistake as the financial steward of your company." He adds, "For us in the petroleum industry, not having to file 2 million documents was a significant time saver. Having visibility through doc-link helped us identify, attack and iron bottlenecks out. There is no way we could take doc-link out of our organization."
Merri Jo Cleair, doc-link Product Manager at Altec, states, "We listened to customer feedback and heard requests to make doc-link accessible to users from various devices." She adds, "We are excited to preview our mobility update at Convergence. These enhancements sit on doc-link 3.0 and allow users additional functionality including workflow approval. We look forward to demonstrating the mobility release to our Dynamics customers and partners in Atlanta."
Altec will also share new customer driven applications for the Smart Form Toolkit which provides the ability to configure electronic forms. Smart Forms are customizable windows that can be used to create, index and retrieve documents to simplify processes. From the creation of check requests and expense reports to the simplification of credit card reconciliation and customer onboarding, they all contribute to overall efficiency.
Look for Altec at Booth #729 in the Microsoft Solutions and Expo Experience and ask about the new doc-link Mobile module where documents can be accessed and approvals can be activated anywhere, anytime.
Altec Document Management Session:
Thursday, March 6: 12:30 pm – 1:30 pm
Go Paperless with doc-link – Enterprise Efficiency
About Altec
Altec is a leading provider of Integrated Document Management (IDM) solutions to mid-market companies. For more than 25 years, Altec has provided a wide range of accounting-centric paper to paperless solutions including its flagship product, doc-link™, which enables companies to capture, archive, workflow and route structured and unstructured documents to customers, employees and vendors. Altec's comprehensive solutions include IDM, output management, MICR check disbursement and paper documents that serve more than 13,000 customers worldwide. Altec enjoys strong, collaborative partnerships with ERP solution providers such as Microsoft Dynamics to provide the most comprehensive, integrated enterprise document management solution. Altec delivers its IDM solutions through a global network of authorized partners in more than 60 countries throughout the Americas, EMEA and Asia Pacific. Visit Altec at http://www.altec-inc.com, or call April Blankenship at 1-800-997-9921.