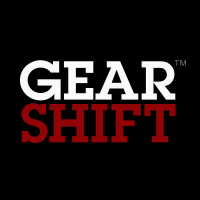 We are thrilled and humbled to have been chosen as Yamaha's agency of record.
Costa Mesa, CA (PRWEB) February 26, 2014
GearShift Advertising, Costa Mesa, CA has been awarded the Yamaha Motorsports U.S.A. national advertising account after a highly competitive three-month review.
Yamaha General Manager of Communications Bob Starr and Mark Rosenberg of Rosenberg Consulting Group managed the review process. Yamaha was seeking an agency that met four major objectives, explained Starr: "Improved efficiencies, a much greater emphasis on one-to-one digital, a strong focus on ROI, and a deep understanding and passion for the Yamaha and Star brands. GearShift just nailed it."
"We are thrilled and humbled to have been chosen as Yamaha's agency of record," said GearShift President Thomas Blinn. "It was a very competitive review process involving a number of highly qualified and talented agencies, so the win is particularly satisfying. We're looking forward to building engagement and sales for Yamaha Motorcycles, ATVs, and Side-by-Sides, Star Motorcycles, as well as other related products and services."
GearShift partnered with digital agency ymarketing, Costa Mesa, CA for its media expertise. Norm Tribe, GearShift Digital Creative Director commented, "ymarketing played an important role in helping us shore up our digital media needs and win the Yamaha account."
GearShift specializes in developing channel-neutral, highly insightful and strategically sound creative that connects with people at the right moment in the right environment with the right message. The agency offers over 80 years of collective motorsports and powersports ad experience, coupled with leading-edge technologies that transform the way brands communicate, engage – and shift behavior.
Main Agency Inquiries: GearShift Advertising
Thomas Blinn, President
Email: thomas(dot)b(at)gearshiftads(dot)com
Advertising Inquiries: GearShift Media Partner - ymarketing
Greg Huffstutter, Media Director
Email: greg.huffstutter(at)ymarketing(dot)com
Production Inquiries
Nevin Safyurtlu, Director of Production
Email: nevin(dot)s(at)gearshiftads(dot)com