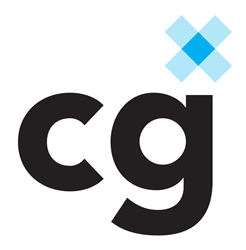 I am really excited about all of the new additions to our team at The Canton Group. With such a competitive marketplace for technology talent we are very fortunate to be able to attract these types of candidates. -Ethan Kazi, CEO
Baltimore, MD (PRWEB) February 26, 2014
The Canton Group is a strategic technology consulting firm that engineers innovative digital solutions to critical business challenges faced by organizations. As a single source for Digital Strategy, Web and Software Development, Strategic IT Consulting and Managed IT Services, The Canton Group is able to take a holistic approach to delivering the right combination of technology solutions based on the unique business objectives of each client.
To support steady nationwide growth and client portfolio expansion, The Canton Group has recently made over 15 new additions to its staff in Baltimore to support the company across all functions:
Some senior level new hire announcements at The Canton Group include:

Dr. Ron Burr – VP, Engineering
Lou Romano – Director, Talent Acquisition
Chris Forhan – Director, Digital Strategy
Tom Gardner – Director, State & Local Government Solutions
Dr. Ron Burr, who was most recently Chief Technology Officer at Blue Water Media, will now be responsible for leading The Canton Group's web development and emerging technology teams. Ron's broad experience in software, engineering and systems development, Six Sigma and project management will strengthen The Canton Group's technology delivery processes and augment customer satisfaction. Ron has won numerous awards for his work in the technology including the SmartCEO CTO excellence award which he won in 2012.
Lou Romano will be responsible for leading the company's talent acquisition, employee development and general human resource programs. Lou, formerly President of Chesapeake Human Resource Services, LLC has previously consulted with the Canton Group and brings a wealth of experience working with growing technology service companies. With The Canton Group positioned for significant growth in 2014 and beyond, Lou's efforts will be focused primarily on attracting and retaining the best talent for The Canton Group.
As Director of Digital Strategy, Chris Forhan will assist Canton Group clients in the formulation of digital strategies using a combination of business, market and customer insight. The aim will be to provide clients with innovative digital approaches and tailored solutions for their websites and digital campaigns. This will include creating cohesive online experiences that bridge together websites, email, search engines, social media and digital public relations. Chris comes to the Canton Group, from Blue Water Media where he was a Vice President.
As Director of State and Local Government Solutions for The Canton Group, Tom Gardner brings more than 20 years of state government project experience. Tom is former Associate Administrator with the Maryland Motor Vehicle Administration. He is a Project Management Institute (PMI) certified Project Management Professional (PMP) who He has extensive experience overseeing the knowledge transfer and transition of State IT systems between vendors. Tom will be responsible for continuing The Canton Group's excellent track record of delivering innovative technology solutions to state government.