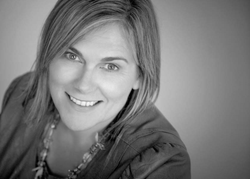 She will be a credit to the College, as she has been to the Institute and to our entire profession.
Irvine, CA (PRWEB) February 26, 2014
Receiving one of the greatest individual honors from the American Institute of Architects (AIA), LPA Design Principal Wendy Rogers has been elected to the AIA College of Fellows, joining President Dan Heinfeld and Design Principal Glenn Carels, as the firm's third FAIA.
Spending her entire 27-year architectural career with LPA, Rogers has been recognized with a remarkable 35 national, state and component AIA awards for her design work with K-12 schools; in addition to serving on the U.S. Green Building Council of Orange County (USGBC-OC) and AIA's Orange County chapter in various leadership roles.
"Wendy is a gifted design professional who has not only reshaped our firm but has also demonstrated the power of sustainability in creating great places and spaces in K-12 facilities for an entire region," states Heinfeld in his Fellowship nomination letter to the AIA. "She will be a credit to the College, as she has been to the Institute and to our entire profession."
"Wendy is a tireless advocate for sustainable schools and how sustainability can improve learning performance, not only with her own work, but also through her leadership within the sustainability communities," continues Heinfeld. "She created the Davis Magnet Greenovation project, a model of advocacy for the entire country."
Rogers' design work on the Davis Magnet School in Irvine, Calif. will document and demonstrate the financial, operational and environmental benefits of green classroom design. More than just a sustainable retrofit, LPA upgraded a classroom from the K-6 campus, Room Seven, with insulation; an energy-efficient displacement ventilation system; recycled and low-VOC carpet, paint and tiles; a lighting dimming system and Solatubes, which pipe in natural daylight through a sophisticated tubing and fixture system. Meanwhile, the neighboring classroom, Room Eight, was left alone as a control room so that key data such as energy consumption, room temperature, carbon dioxide levels and relative humidity could be tracked and compared.
More recently, Rogers was recognized for her design of Ernest McBride High School in Long Beach, Calif. This 150,000-square-foot Career Tech High School for early college and technical studies houses 1,200 students in three academies. The school provides students with a model program to motivate them with a variety of learning styles and provides hands-on learning, mentoring and internship opportunities. The design is 41% more energy efficient than the strict requirements of the California energy code and will include a solar photovoltaic array that will offset up to 60% of the school's annual electricity use. The sustainable school has received both Savings by Design and Committee on the Environment (COTE) design awards from local AIA chapters.
At the time Rogers received news of the designation, she was just exiting an airplane with more than 30 colleagues for a weekend conference with LPA's leadership group. Reflecting upon that moment, Rogers relates, "It was somehow just perfectly timed. As the plane landed, there was the email from the AIA. It was so special because I was with my colleagues and my husband."
"Everyone is so supportive," Rogers continues. "I really appreciate their warm, heartfelt congratulations. I've worked at LPA for more than half my life and my colleagues truly are like family."
Truly humbled by the honor, and desiring to share the credit with her colleagues at LPA, Rogers will officially receive her new Fellowship distinction at the AIA national convention in June.
"To be recognized by the College is a huge honor," Rogers reflects. "Most of all, I'm proud of the projects that I have worked on, and the impact that they have had on our home and public education in California. The best projects always have the most involved, passionate clients. I'm fortunate to have worked on many of those projects in my career. Together, we have been able to impact every region of California with our work."
For interview opportunities with LPA Design Principal Wendy Rogers, please use media contact: Courtney Tarnow at (949) 701-4146 or ctarnow[at]lpainc[dot]com.
About the College of Fellows
The AIA College of Fellows seeks to stimulate a sharing of interests among Fellows, promote the purposes of the Institute, advance the profession of architecture, mentor young architects, and be of ever-increasing service to society. The College of Fellows, founded in 1952, is composed of members of the Institute who are elected to Fellowship by a jury of their peers. Fellowship is one of the highest honors the AIA can bestow upon a member. Elevation to Fellowship not only recognizes the achievements of the architect as an individual but also elevates before the public and the profession those architects who have made significant contributions to architecture and to society.
About LPA Inc.
Founded in 1965, LPA has nearly 200 employees with offices in Irvine, Roseville, San Diego, and San Jose, Calif. The firm provides services in architecture, sustainability, planning, interior design, landscape architecture, engineering, and graphics. There is no "Sustainability Director," at LPA. Instead, more than 80% of the professionals are LEED accredited, including the Human Resources Director, CFO, and several other support staff. With extensive experience in public and private architecture, LPA designs a diversity of facilities that span from K-12 schools, colleges and universities, to corporate and civic establishments. More than 500 major design awards attest to LPA's commitment to design excellence. For more information, visit LPAinc.com.