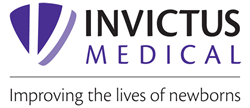 SAN ANTONIO (PRWEB) February 27, 2014
Invictus Medical, the San Antonio-based medical device company dedicated to providing newborns with healthy developmental milestones, today announced that Kelly Rodriques has been named to its Board of Directors.
Rodriques is a nationally respected business executive and advisor with an extensive background in investment management and venture capital, and a history of founding companies, creating jobs, and increasing value for shareholders. He currently serves as President and Chief Executive Officer of PENSCO, Inc., and PENSCO Trust Company in San Francisco. With more than $10 billion in assets under custody, PENSCO is a retirement account custodian specializing in alternative assets.
"Kelly Rodriques not only is an accomplished executive, but a widely respected and sought-after advisor who represents the greatest principles of leadership, innovation and entrepreneurship and who has achieved success across an incredibly diverse set of business ventures," said Tom Roberts, Invictus Medical President, CEO and Board Member. "We are honored to have him as a director of our company and proud to have an entire board with such depth and breadth of experience at every level of business."
Prior to joining PENSCO in 2010, Rodriques worked as Chief Executive Officer of Totality Corporation, now a software and services unit within Verizon. He also was Founder and Chief Executive Officer of Novo, an Internet marketing and media company sold to Publicis Groupe in 2001. Additionally, he served as Operating Partner of Ignition Growth Capital, where he focused on investing in early- and mid-stage growth companies. Rodriques currently serves as a board member to mobile financial services pioneer mFoundry. He also is a previous board advisor to the Partnership for a Drug-Free America.
"The companies I have founded or led have been diverse in nature, but similar in that they had great people excited to be part of something special," said Rodriques. "Invictus has that same 'something special' – in addition to being fundamentally, financially, and operationally well positioned. That is what I always look at first – the people. Tom Roberts and the leadership team at Invictus Medical and my fellow directors on the board possess three traits that help build great businesses. First, they are doing what they love; second, they know their priorities; and third, they think big. There is great potential for Invictus and those across the marketplace will benefit from it."
Invictus Medical's Board of Directors also includes Chairman Steve Dufilho, an accomplished financial services and health care CEO with deep board and governance experience; Lynne Nauss, a well respected global health care and medical device executive; Tom Roberts, President and CEO of Invictus Medical; and, Eric Eisbrenner, Chief Financial Officer of Invictus Medical.
Rodriques graduated from Fresno State University, where, among other accomplishments, he was a world-class collegiate pole vaulter. He competed in the U.S. Track and Field National Championship and in the 1986 World Games in Helsinki, Finland.
Rodriques is married and lives with his wife and three children in Marin County, California, where he is actively involved in youth sports.
Invictus Medical's technology interest focuses on combating deformational plagiocephaly (DP), a cranial deformity exhibited in infants resulting from repeated external pressure to one area of the head. In addition to being a cosmetic issue, according to a study published in Pediatrics in 2013, DP has been associated with heightened risk for developmental delays in infants and toddlers.
The company anticipates initially marketing its product to pediatric hospitals and NICUs. The company expects to submit its 510k application to the FDA in the first half of 2014 and estimates launching its first product within the year. Invictus Medical closed its seed round of funding in 2013 at 100 percent of target, has raised more than $2 million to date, and began its Series A funding in the first quarter of 2014.
About Invictus Medical
Invictus Medical is a San Antonio, Texas-based medical device company that aims to ensure that children are able to attain their developmental milestones. As evidenced by their award-winning innovations, Invictus Medical has been at the forefront of pediatric care since its founding in 2012. Invictus Medical is a privately held company. For more information about Invictus Medical or investor relations, please call Kevin Belgrade at (210) 275-7009.