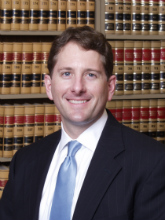 Equity Indexed Annuities can be a solid option for today's investors seeking growth and safety of principal.
Sacramento, CA (PRWEB) February 26, 2014
Retirement-focused American investors have long been advised to offset risky stock market investments with corporate and government bonds primarily to offset the risks of volatile stock prices. Following a punishing 2013 for bonds and the prospects of rising interest rates, bond investors are looking at alternative places such as an indexed annuity to put the portion of their portfolio allocated to safety or principal as opposed to maximum risk and return in stocks.
"Equity Indexed Annuities can be a solid option for today's investors seeking growth and safety of principal. Retirees who are seeking guaranteed income for life can also benefit from owning an annuity," said indexed annuity expert Patrick McGilvray, a Certified Financial Planner® and president of Golden Horizon Financial.
While government-issued bonds are guaranteed as to principal and interest by the issuing governmental entity, a corporate bond investment is only backed by a corporation's assets. Sadly, for bond investors and those chasing a secure yield, low interest rates have predominated since the 2008-2009 market crash. This has turned most fixed-income investments such as bonds, CDs, and fixed annuities into less than attractive investments. The US 10 Yr Bond is still only at 2.7% as of this writing, not far above the stated rate of inflation.
After a very long bull market in bonds and a miserable 2013, bond investors are now looking for other safe places to invest their money and still earn a competitive return. One emerging avenue for the great migration of bond assets for individual investors is into Fixed Equity Indexed Annuities. These investments are issued by insurance companies and come with a guarantee of principal. Their returns are usually based on the performance of a stock market index. Unlike variable annuities, there is no direct investment into the stock market by the purchaser.
Consumers should note that annuities can have a number of complicated features and should be carefully considered in light of a person's overall financial circumstances. The time required to invest in some of these deferred annuities to get the maximum benefit promised and avoid penalties can be considerable.
"Annuities can have a place in many investors' portfolios. I advise my clients to start with a base of guaranteed investments before they diversify and allocate money to riskier assets like stocks, real estate, and alternative investments to achieve high returns," added McGilvray.