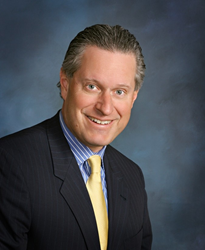 Why pay for inexperience. Hire the best. Go with Robert Terry and Andy May and get a combined 40 years of experience.
Raleigh, North Carolina (PRWEB) February 27, 2014
Top 5 most important keys to selecting a Realtor buyers' agent? The most interesting person in the world might just be the perfect person to hire for that perfect home purchase. A home buyer needs a Realtor that represents their interests 100% of the time. Going with the big-box Realtor is usually a bad idea. Usually is the operative term, as lead Realtors at big-box Realty firms don't always foist the consumer into the lion's den of self-dealing third party providers (many Realtors are paid to refer in-house vendors). Many Realty firms don't tell the consumer that hundreds of thousands of dollars changes hands among the preferred vendors of the firm.
The first and most important criteria when selecting a buyer's agent (Realtor) is independence. To whom does the Realtor owe allegiance? The consumer - of course. But many organizations split proceeds with third party providers (bank loan officers, attorneys, etc.) and that can cost a consumer a ton. Independence is critical. But so is the second most important criteria.
Realtors are either listers, or buyers agents. Rarely will a consumer find a Realtor that has 100 listings and takes buyers around looking for homes. And the best buyers agents don't have 100 listings. Don't turn to the newspaper and select a Realtor based on listings. That's a sure-fire way to get the wrong service. Select a Realtor that has buyers agent written all over their website. Don't pick the number one advertising Realtor when you do your search. Go to page two of Google and search for a smaller Realty firm that has a strong owner with years of experience.
Third, pick a Realtor based on intelligence. If the website is a corporate website you've found the wrong Realtor. Search a website like Robert Terry's. Here a consumer will see the Realtor's true personality and knowledge. What does the Realtor specialize in? Everything? Move on. Remember, when purchasing a home the consumer needs 100% commitment towards that objective. Full time commitment.
Fourth, the Realtor selected must live in or near the community the consumer desires to live. Running 30 miles over to Chapel Hill to show a consumer an open house is a sure-fire way to cause the relationship to sour. Raleigh is a big city with Wake County supporting one million people.
Fifth, the consumer needs to do research. Google the Realtor's name and the word complaints. Same with builders. If a consumer is building a new home, the consumer will find millions of complaints on big-box builders and maybe none on a custom builder. Why? Simple, the custom builder treats the consumer as an important client. The Realtor-owned Realty firm also pays top billing to the most important person, the consumer.
When thinking of purchasing a home give Robert Terry, Realtor, a call at 919-810-3912, with particular buyers agent focus in Raleigh, North Raleigh, and the surrounding areas. Call Andy May if interested in getting pre-approved for a loan at 919-771-3379. Robert Terry and Andy May have over 40 years of direct residential experience and operate independently.
Get the most value out of a home sale or purchase by working with licensed professionals that have significant experience. Why risk your biggest asset to an 18 year old unlicensed person at a bank or credit union (these "loan officers" are often times unlicensed, although afforded lofty titles)? Find additional information from Andy May at Andy May's blog. ADRMortgage.com was founded by Andy May in 2005. Refinance, Purchase, VA, FHA, and nearly every loan product - for additional information, please go to http://www.adrmortgage.com or contact Andy May directly. License number 103418.