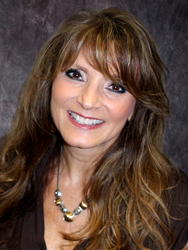 Houston, TX (PRWEB) February 26, 2014
North American Title Co. has added Vivian Walpole as a business consultant with its newly opened Tomball office. The office will handle title insurance and closings for residential and commercial properties in Tomball, Magnolia, Montgomery, Cypress, Rosehill and Waller, Texas.
"When I opened the Tomball branch, I transferred Escrow Officer Leslie Capps from The Woodlands branch to the new location," said Cynthia Rifkin, manager, The Woodlands branch, North American Title. "Leslie and I agreed we needed to hire a business consultant who could handle the title business by using her head – and handle clients by using her heart."
Walpole is a native Houstonian and has been a Cypress-area resident for 30 years. She brings experience in business management, marketing and real estate sales to this position as a business consultant. Walpole owned her first business at the age of 19 and co-owned Houston's third-largest millwork company for 30 years. In addition to managing the office and the human resources, she marketed the business and handled some outside sales.
Realizing the real estate industry was the perfect second career for her, Walpole earned her real estate license in 2006. She also became a certified home stager to better assist her sellers.
"I met Vivian in December and immediately knew she could and would be a successful business consultant in this new branch," Rifkin added. "She is eager and motivated and has already been a great member of our team serving this area."
The Tomball North American Title office is located at 29250 Tomball Parkway, Suite 2, Tomball, TX 77375, telephone number (281) 205-5978.
About North American Title (NAT)
With well over 1,000 associates and a vast network of branches from coast to coast, North American Title is among the largest real estate settlement service providers in the United States. Consisting of both agent and underwriter operations, NAT reported annual net revenues in fiscal 2013 of $185 million. The company also has the resources and stability of a New York Stock Exchange company with over $11.0 billion in assets (fiscal quarter ending Nov. 30, 2013). North American Title's agency network operates nationally under the name North American Title Co. (NATC), and is located in 17 of the fastest-growing states: Arizona, California, Colorado, Delaware, Florida, Illinois, Indiana, Maryland, Minnesota, Nevada, New Jersey, New York, Pennsylvania, Texas, Utah, Virginia and Washington, D.C. Through our relationship with our expanding affiliate network, NATC provides real estate settlement services in all 50 states. NAT is headquartered in Miami, Fla. To learn more, visit http://www.nat.com