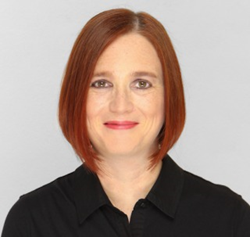 Jennifer LeClaire is a prophetic voice and teacher with a growing media ministry.
Fort Lauderdale, FL (PRWEB) February 26, 2014
Following The Spiritual Warrior's Guide to Defeating Jezebel, Chosen Books has released "The Making of a Prophet: Practical Advice for Developing Your Prophetic Voice," by Jennifer LeClaire—and spiritual leaders across the Body of Christ are offering sound endorsements.
The Making of a Prophet offers honest, accessible counsel to help prophets develop their calling. Addressing each season of prophetic ministry, LeClaire shows believers how to hold fast through the tests, trials and temptations they will face—from the initial call all the way through to maturity. Here's what spiritual leaders are saying:
"Destined to Be a Classic for Generations to Come"
"Jennifer LeClaire has written The Making of a Prophet for this hour! Whether you just have some small inkling or have ministered a long time in the prophetic, there is much wisdom to be mined like treasure from its page. Destined to be a classic for generations to come."—Cindy Jacobs, Generals International; Dallas
"This Book is a Must-Read for Every Saint of God"
"Jennifer LeClaire has done an excellent job presenting The Making of a Prophet. I can verify the truths she presents, for I have functioned as a prophet for the sixty years of my ordained ministry and developed the 10 Ms for determining true and false ministers: manhood, ministry, message, maturity, marriage, This book will help you discover whether you are a saint methods, manners, money, morality and motive. functioning in the spirit of prophecy, on which level every saint born of the Spirit may prophesy (see 1 Corinthians 14:1, 31), whether you are manifesting the gift of prophecy or whether you are called to be a prophet. This book is a must-read for every saint of God. God bless you, Jennifer, for allowing the Lord to work in your 10 Ms and make you a prophet to the Body of Christ and the world." —Dr. Bill Hamon, bishop, Christian International Ministries Network, Author, Prophets and Personal Prophecy, Day of the Saints and 10 others
"Answering Your Questions About the Prophetic"
"Jennifer LeClaire answer the question that has been on the hearts and minds of countless Christians: 'Am I called to the prophetic, and if so, what do I do? 'Whatever the sacrifice, take The Making of a Prophet into your hands and into your heart. I can assure you it will not let you go until your questions are answered." —Steve Hill, evangelist; author, Spiritual Avalanche
"Practical Prophetic Wisdom"
"The Making of a Prophet is a clean read filled with good information expressed in a refreshingly simple and direct style that every reader will enjoy. Jennifer LeClaire covers a wide range of issues that affect prophetic ministry, tackling them biblically and with practical wisdom." —R. Loren Sandford, senior pastor, New Song Church and Ministries
About Jennifer LeClaire
Jennifer LeClaire is a prophetic voice and teacher with a growing media ministry. She directs IHOP Fort Lauderdale, and serves as news editor of Charisma magazine. In addition, she writes one of Charisma's most popular prophetic columns, The Plumb Line, and frequently contributes to Charisma's Prophetic Insight newsletter. Her media ministry includes her website; 100,000 followers on Facebook, Twitter and YouTube; and a growing newsletter list. Jennifer has been interviewed on numerous media outlets including the Alan Colmes Show, Bill Martinez Live and It's Supernatural. She lives in south Florida. Learn more at jenniferleclaire.org.