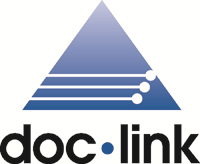 Laguna Hills, CA (PRWEB) March 04, 2014
Altec Products, Inc., announces today their sponsorship of the Sikich Client Appreciation Dinner at Two Urban Links on March 5 at 7 pm during the Microsoft Dynamics Conference in Atlanta, GA. With 11 offices in six states, Sikich is a highly respected Microsoft Dynamics Partner offering a full range of business process improvement solutions. They will have a big presence at this year's Convergence conference with over 20 Sikich representatives and 60 customers attending this premier annual Microsoft event.
During the event, the two companies can be found at the Microsoft Solutions and Expo Experience – Sikich at Booth #1940 and Altec at Booth #729. The Sikich team will be highlighting the Infinia Integrator for GP and NAV, Equipment Manufacturing for AX and Business Intelligence for all of the product lines. Sikich clients will have the opportunity to attend a private Q & A with a Microsoft Executive to learn about the future of the Dynamics products and the vision ahead.
The Sikich Client Appreciation Party on Wednesday will include food, drink, live music and Bocce Ball. Kevin Dudevoir, Director of Sales at Altec states, "We are honored to have the opportunity to sponsor their event. We look forward to networking with Sikich and their customers to share the value that document visibility can bring to an organization. They recognize that companies want to improve business inefficiencies and automate their business processes, and doc-link™ not only brings a healthy ROI but also satisfies these business drivers."
Altec Senior Sales Engineer Doug Tanner will present a session at Convergence titled "Go Paperless with doc-link – Enterprise Efficiency" on March 6 at 12:30 pm. Altec's document management solution, doc-link, integrates with Microsoft Dynamics business systems to bring control to existing workflow and effectively eliminate the need to file documents.
About Altec
Altec is a leading provider of Integrated Document Management (IDM) solutions to mid-market companies. For more than 25 years, Altec has provided a wide range of accounting-centric paper to paperless solutions including its flagship product, doc-link™, which enables companies to capture, archive, workflow and route structured and unstructured documents to customers, employees and vendors. Altec's comprehensive solutions include IDM, output management, MICR check disbursement and paper documents that serve more than 13,000 customers worldwide. Altec enjoys strong, collaborative partnerships with ERP solution providers such as Microsoft Dynamics to provide the most comprehensive, integrated enterprise document management solution. Altec delivers its IDM solutions through a global network of authorized partners in more than 60 countries throughout the Americas, EMEA and Asia Pacific. Visit Altec at http://www.altec-inc.com, or call April Blankenship at 1-800-997-9921.
About Sikich
Sikich began as a traditional public accounting firm in 1982 and since then, has evolved into a professional services firm that continues to expand services, technical proficiencies and geographic reach. They are currently a leading accounting, advisory, technology and managed services firm with more than 550 employees and ranked as one of the country's top 40 largest CPA firms. Their extensive list of services, dedicated industry teams and client commitment creates a unique value for any organization. Sikich operates eleven offices in six states, including their corporate headquarters in Naperville, IL. Visit http://www.sikich.com for more information.