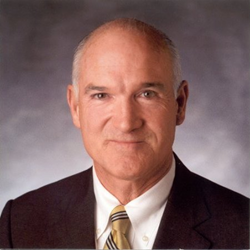 Bethpage, NY (PRWEB) March 03, 2014
Thomas K. Cullen, president and chief executive of Crown Advertising Agency in Plainview, New York, has recently been selected as a board member for Independent Group Home Living (IGHL), in Manorville, NY.
IGHL is a not-for-profit agency dedicated to the enrichment of the lives of people with developmental disabilities. IGHL's mission is to provide programs, services and support for people with developmental disabilities, so they can realize their full potential. IGHL works to develop innovative and accommodating programs, services and supports to promote the personal growth of individuals served. IGHL also advocates for progressive legislation and sufficient funding in order to provide the highest quality of care, and in turn to protect the rights of their constituents and their families to seek appropriate care.
Cullen, who is the retired vice president of government and industry relations for King Kullen Grocery Co., Inc., continues to serve on King Kullen's Board of Directors. Prior to his retirement from King Kullen, Cullen had worked for the company for 42 years. He has also been on the Board of Directors of Little Flower Children and Family Services of New York since 1986, and serves as a member of the Board of Directors at Brookhaven Memorial Hospital Medical Center.
About the company:
Crown Advertising is a 22-year old agency dedicated to 21st century marketing. Crown has helped some of the New York metropolitan area's leading health care, retail, business to business, and not-for-profit enterprises make better, stronger connections with the people that matter most to them. Crown uses whatever works best to help its clients get into the hearts and minds of their stakeholders, from traditional advertising techniques to the latest in multi-platform marketing, social networking and web strategies. For more information, visit http://www.crownad.com.