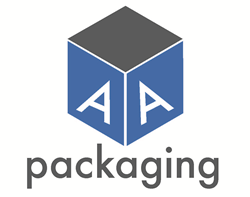 A&A has been actively testing and certifying new packaging products to meet the rigorous packaging regulations of each state
Commerce, CA (PRWEB) February 25, 2014
With the legalization of Marijuana for recreational purposes in Washington and Colorado a national conversation was started, and the shifting political winds seem to be reaching as far east as the Nation's capitol. Lawmakers are taking a hard second look at legalized Marijuana. Pro-Cannabis activists who had the door slammed in their face for years are suddenly finding doors opening for them on Capitol Hill.
The political shift among the nation's lawmakers mirrors the sentiment of the American Public. According to a CNN poll released in January 62 percent of Democrats and 59 percent of independents backed legalizing the drug while only 36 percent of Republicans did. Opposition is stiff with senior citizens and Republicans, but the vast majority of those between 18-34 support legalization. The highest percentage of those supporting legalization was in the Northeast, where 60 percent of all polled were in favor of it. These results mirrored a previous Gallup poll of all Americans that found that 60 percent of all Americans are in favor of legal marijuana, which was a full 10 percent jump from the previous year.
Allen St. Pierre, a pro-marijuana advocate, gave an interview to the Boston Globe where he said that the issue was no longer should Marijuana be legal, but rather "Who will sell it, who will get rich from it." This is without a doubt a consideration of the nation's politicians, who are seeing Washington and Colorado reaping huge tax revenues from the sale of legal marijuana. In its first month of partial operations, Colorado collected over $1.2 Million in tax revenues according to a report by KIRO TV in Seattle.
Washington D.C. may already be behind the rest of the nation, however, as both Alaska and Oregon are fast-tracking state legislation to legalize Marijuana. A Representative from A&A Packaging, a California-based supplier of medical marijuana supplies, sees this as the beginning of a new phase in the industry. "As more dispensaries open up and generate revenue for their respective states, we are ready to meet their demand and supply them with the materials they need. As the largest supplier of marijuana packaging, A&A has been actively testing and certifying new packaging products to meet the rigorous packaging regulations of each state." With so much at stake and so much money on the line, A&A Packaging expects major movement in Washington D.C. on this hot-button issue.
Working from their headquarters in California, A&A Packaging are welcoming the change in political attitudes towards legalized marijuana. They feel that the growing marijuana industry is as legitimate as that of pharmaceuticals, and as such should be supplied with the same diligence and care. That's why they specialize in child resistant storage containers, offering packaging to keep marijuana both safe and fresh in a variety of mediums - from pharmaceutical grade plastic to durable acrylic and glass items. To learn more about how A&A packaging can help with your marijuana packaging and supplies please call 1(888)315-2453
For more information on this developing story see this article at The Boston Globe published 2/10/14: http://www.bostonglobe.com/news/politics/2014/02/10/tip-neill-former-caddy-spearheads-push-for-legalizing-marijuana-across-country/L4tGZTZNscQO9ThB8nbieI/story.html