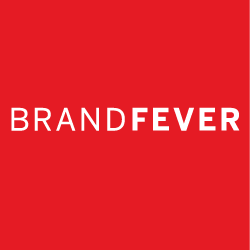 At ScentAir, we work with an outstanding roster of talent from artists, to creatives, to perfume experts, to chemist.
(PRWEB) February 26, 2014
On Branding has published its latest episode today, a discussion with ScentAir focused on the power of scent branding and sensory marketing in the retail space. With brand storytelling on the mind of virtually all marketers and brand professionals, the episode seeks to explore the connection between signature "branded" scents, memory, and purchasing power.
Charlotte-based ScentAir operates in 109 countries and has installed its scent diffusers in over 70,000 locations around the globe. ScentAir is the industry's leading authority on scent branding since its founding in 1994 and early partnership with Disney brand attractions. The company has since created signature scents for Bloomingdale's, Westin Hotels and Resorts, Hard Rock Cafe, and Hugo Boss, among many other top-tier brand names.
Ed Burke, Director of Sales, Training, and Communications for ScentAir, is On Branding's featured guest. Mr.Burke, who has overseen growth in the company for over 10 years, says that scent branding is a "game changer" for dramatic sales and in-store experiences.
"At ScentAir, we work with an outstanding roster of talent from artists, to creatives, to perfume experts, to chemists," he said. "ScentAir works to define and design custom scents that lets brands take control of an experience, and reach target objectives, such as brand loyalty, first impressions, or dwell time."
In a BBC feature that ScentAir participated in, 84% of consumers were likely to buy products from a signature scented store than stores that did not. The connection between emotional resonance and positive memory triggers work together to create a powerful opportunity for a boost in brand perception.
"On Branding has focused on sensory branding since our very first episode," host and producer Amanda Serfozo said. "As brand designers, we are continually fascinated by the way our sound, sight, taste, and even sense of smell can persuade us to fall in love with a brand."
On Branding is available to download and subscribe to from Brand Fever's website, iTunes, Stitcher, and Vimeo.