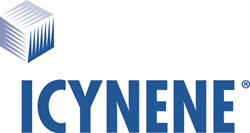 As a Canadian company, we are proud to be able to provide the school community with a high efficiency insulation solution that will perform consistently over the long term. - Betsy Cosper, VP Marketing
Mississauga, ON. (PRWEB) February 26, 2014
A new school in the First Nations community of Attawapiskat in Northern Canada will benefit from the installation of a high-performance closed-cell spray foam insulation material from leading spray foam insulation manufacturer, Icynene.
The closed-cell, medium density spray foam insulation, Icynene MD-C-200®, will provide students and staff a comfortable and air-sealed space to teach and learn after the previous school was shut down in 2000 due to concerns surrounding soil contamination which left students learning in temporary classrooms.
Specially formulated for cold climate applications, Icynene MD-C-200® is a one-step insulation and air-barrier material that provides an LTTR of 1.94 m2 K/W. Moreover, the rigid composition of the spray foam material contributes to wall racking strength for a sturdier building envelope and can reject bulk water.
Licensed Icynene dealer Penta Protective Coatings shipped equipment and materials to the remote site on Hudson Bay to work 24 hours a day, seven days a week over two months to complete the project. This remote community is only accessible by seaplane in the summer and ice road in the winter adding to the significant logistical issues in this project.
"After 13 years, the students of the Attawapiskat First Nations community will finally be able to learn in a comfortable, well-insulated and energy efficient space thanks to the inclusion of Icynene spray foam insulation. As a Canadian company, we are proud to be able to provide the school community with a high efficiency insulation solution that will perform consistently over the long term no matter the weather outside," said Icynene VP Marketing, Betsy Cosper.
The new Attawapiskat First Nations School is scheduled for completion in June 2014 and will include a gym with a stage, a library, Cree culture and language facilities, computer labs, a home economics room, an industrial arts classroom, a music room as well as a cafeteria.
# ENDS #
About Icynene
Established in 1986, Icynene helps to build energy efficient residential and commercial structures in over 31 countries worldwide. Our portfolio of industry leading light density open cell and medium density closed cell SPF solutions are both insulation and air barrier materials for improved indoor air quality and reduced energy costs making Icynene the smart choice for builders, architects, building owners, and homeowners.
For more information, contact:
Icynene Marketing Communications
media(at)icynene(dot)com 800-758-7325, x215
http://www.icynene.com