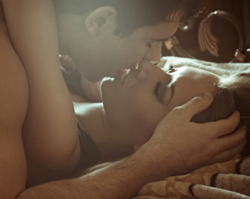 Members can use JuicySexStories.com as a springboard to writing success or just a place to have fun.
(PRWEB) February 27, 2014
A new website JuicySexStories.com offers erotica writers and sex story enthusiasts a place to share and read short stories online. Members join a supportive community of sexy fiction enthusiasts.
Stories are uploaded to the website and fellow members can make comments using a social media style platform. Members can also chat privately to each other.
The site caters for a wide spectrum of people from those who just want to read or share a sexy story or secret to those who aspire to writing the next '50 Shades'.
The community is free to join and use. Moderators check all stories before publication to ensure they meet a clear set of decency and literacy standards. Coveted titles like 'Member of the Month' see writers work showcased on the front page of the site.
In the words of a spokesperson
"We wanted to offer people a place to read and share stories about sex with like minded people.
"We also know that lots of people would like to write the next '50 Shades' but discover that writing a whole novel is a tough (and lonely) first step. Many successful novelists start by penning short stories so they can learn their craft and play with ideas.
"JuicySexStories.com offers writers a supportive place to test out their ideas and work on their skills. Users choose a pseudonym so their real name never shows on the site. This brings an element of fun and intrigue to the community.
"It's lovely to see our new writers having a go and coming up with some really great work. We hope to help writers to use the site as a springboard to success or just a place to have fun."
Time to have some fun with your writing? In the words of author Patrick Dennis
"I always start writing with a clean piece of paper and a dirty mind."