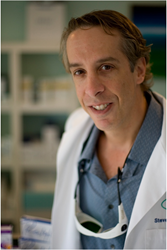 The Infini from Lutronic for reducing wrinkles is a game changing technology: safe, effective, minimal downtime, and well tolerated.
Destin, Florida (PRWEB) February 27, 2014
The 22nd Annual Multi-Specialty Symposium "State of the Art in Facial Aesthetics 2014" will be held in Atlanta at the Intercontinental Buckhead Hotel from April 9-13. Presentors will include physicians from the fields of Plastic Surgery, Facial Plastic Surgery, Oculoplastic Surgery, Dermatology, and Hair Transplant Surgery. More than 50 of the leading experts in Facial Aesthetics will be presenting.
Dr. Weiner will be presenting in the energy devices and laser course on Saturday, April 12th. Dr. Weiner was one of the earliest adopters of the Infini by Lutronic in the United States. He has become the #2 volume user and an expert in the science behind the technology. He has written a white paper entitled: A Review of Radio Frequency for Skin Tightening, "Finally! A Radiofrequency System That Makes Sense: The Infini from Lutronic." He has been interviewed and quoted in Big Medicine Magazine regarding the Infini. He is also in the midst of writing a paper for the the peer reviewed aesthetic journal "Prime".
Infini is FDA approved for wrinkle reduction. The Infini is a unique radiofrequency device because it uses microneedles to deliver precise thermal injuries at exact depths in the dermis. All other RF devices are less precise, leading to treatment failures, or potentially complications from over treatment. The Infini is extremely safe given its use of insulated needles and controlled depth of treatment. The Infini can even be used on darker skin types without the risk of pigmentation changes, which lasers have been known to cause.
For more information about the Infini, read Dr. Weiner's Infini blog at: http://stevenfweinermd.wordpress.com/2013/09/22/dr-steve-weiner-finally-a-radiofrequency-rf-skin-tightening-device-that-makes-sense-infini-by-lutronic/
Website: http://www.theclinique.net
Blog: http://www.stevenfweinermd.wordpress.com
Youtube: http://www.youtube.com/user/StevenFWeinerFacial