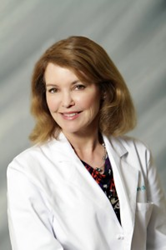 "As society becomes more accepting of men receiving cosmetic surgery, the number of men seeking cosmetic procedures continues to be on the rise."
San Diego, CA (PRWEB) February 27, 2014
According to a recent news article, in addition to there being an overall increase in cosmetic procedures among both men and women last year, the number of men undergoing liposuction saw the largest growth in popularity. More specifically, many men are now turning to liposuction procedures in order to reduce the size of male breasts.
"As society becomes more accepting of men receiving cosmetic surgery, the number of men seeking cosmetic procedures continues to be on the rise. Just like women, there are men who undergo minimally invasive liposuction treatments in order to lose stubborn and unwanted fat," said. Dr. Butterwick.
The findings report that liposuction and breast reduction among men both saw over 20% increases last year and that men are largely responsible for the recent surge in demand for cosmetic surgery overall. While cosmetic surgery for men used to be a taboo subject, more men are embracing aesthetic procedures in order to remove excess fat that has become unresponsive to diet and exercise. For men embarrassed by larger breasts, male liposuction procedures are also a way to reduce their breasts to a normal size.
"With advancements in minimally invasive and non-invasive liposuction techniques, it is now more convenient and safe than ever for patients to undergo a customized liposuction treatment. Just like women, men want to improve their self-esteem through enhancing their appearance and liposuction is a great way to do that," explained Dr. Butterwick.
For men with stubborn fat on their abdomen or love handles, minimally invasive tumescent liposculpture can be performed in order to safe and effectively remove excess fat deposits. Non-invasive procedures that kill fat cells such as CoolSculpting allow men to have their breasts and other areas of the body reduced without undergoing surgery. At Cosmetic Laser Dermatology in San Diego, Dr. Butterwick creates a treatment plan that best suits the needs of each liposuction patient.
"The type of liposuction a patient receives is dependent on the area they want treated and the amount of fat reduction they desire. Patients should only visit certified and highly trained medical professionals before undergoing any liposuction procedures," stated Dr. Butterwick.
Kimberly J. Butterwick, MD, is a world-renowned skincare specialist and board certified dermatologist in San Diego. In practice for over 20 years, Dr. Butterwick has made a name for herself as an 'expert injector" and is a current member of advisory boards for Allergan, Merz and Valeant, the makers of top dermal fillers Juvederm, Restylane and Sculptra,. Aside from her unique and specialized knowledge of injectables, Dr. Butterwick is considered a leading authority on laser treatments, liposculpture and minimally invasive body contouring procedures.