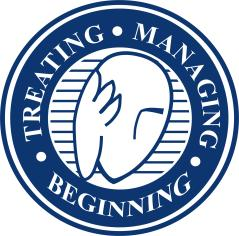 The topic will be on the Hyoid bone, a subject that my graduate students and I are currently researching. I am very excited about sharing what we've discovered during these future events. -Dr. Ronald C. Auvenshine
Houston, Texas (PRWEB) February 28, 2014
The 2014 annual Scientific Meeting of the American Equilibration Society was held last week, but it is the 2016 event that Dr. Ronald C. Auvenshine is preparing for. Dr. Auvenshine has been asked to deliver a lecture during the 2016 meeting on the research that he and his graduate students have been conducting at the V.A. hospital in Houston, TX.
"The topic will be on the Hyoid bone, a subject that my graduate students and I are currently researching," said Dr. Auvenshine. "This year I plan to write three scientific papers on the work that we have already done, and research in the coming years will be addressed in the 2016 lecture. I am very excited about sharing what we've discovered during these future events."
Dr. Auvenshine has also been asked to act as the program co-chairman of AES in 2017. He has previously served as a member of the Guidelines Committee for the AES, and has been a member of the society since 1981. Dr. Auvenshine attended this year's Scientific Meeting on February 19-20, 2014. While there, he met with his co-chair to begin planning the speaker selection and topic selection for 2017.
ABOUT THE AMERICAN EQUILIBRATION SOCIETY
The AES is a worldwide organization, and the leading entity for addressing the treatment and diagnosis of occlusion and temporomandibular joint (TMJ) disorders. Since its founding in 1955, AES has been recognized for its work in researching and sharing knowledge on the masticatory system. The annual Scientific Meeting is one of the society's premier events. Over the course of two days dozens of discussions and seminars are given on the latest research, technology and treatments available for occlusion and TMJ disorders.
To learn more about Dr. Auvenshine and the MedCenter TMJ, please visit: http://www.medcentertmj.com/
About MedCenter TMJ
At MedCenter TMJ Dr. Ronald C. Auvenshine and his team of medical professionals are helping patients that suffer from orofacial pain and temporomandibular joint disorders find relief. For more than 35 years Dr. Auvenshine has focused his practice solely on providing specialized treatment for craniomandibular disorders in order to give his patients the best care possible for their unique needs. Before opening his own private practice Dr. Auvenshine worked as a dental officer in the United States Army and as a faculty member at LSU School of Dentistry in New Orleans where he founded the Temporomandibular Joint (TMJ) and Facial Pain Clinic at the LSU School of Dentistry.