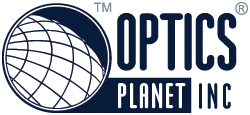 Northbrook, IL (PRWEB) February 28, 2014
OpticsPlanet.com is a leader in bringing new and innovative products to their customers. This year, they have expanded their selection with an exciting new brand, Fox Outdoor Products. Fox Outdoor is a well-known provider of military clothing, backpacks, pouches, and accessories to law enforcement, military, and civilians around the world.
Fox Outdoor Products offers tactical and military goods such as tactical vests, operator backpacks, and weapon accessories to fit many needs. Many products sold by Fox Outdoor are N.T.O.A. recognized, meaning they are tested and approved by the military. The backpacks and pouches made by Fox Outdoor Products utilize heavy duty nylon and innovative design features like beefy zippers, MOLLE, and ALICE attachments. Fox Outdoor Products is on the front lines of delivering quality, cutting edge products like their Modular Equipment Bag and Cobra Gold Reconnaissance Pack that offer a hydration bladder pocket, attractive camouflage, and detachable shoulder bags.
OpticsPlanet.com is excited to work with Fox Outdoor Products to deliver quality, affordable military backpacks, pouches, apparel, and accessories to their customers. With the addition of Fox Outdoor products, OpticsPlanet.com further demonstrates their commitment to providing the toughest and highest quality products possible to military, law enforcement, and civilians alike.
About OpticsPlanet, Inc.
Founded in 2000, OpticsPlanet, Inc. is the leading online destination for technical and high-performance gear. OpticsPlanet, Inc. serves demanding enthusiasts and professionals who are passionate about their jobs, serious about their recreation, and devoted to their service. Currently offering over 700,000 items from 2,500 brands in 300 niche specialty categories, OpticsPlanet, Inc.'s wide selection of riflescopes, holsters, sunglasses, flashlights and more combined with great prices, in-house customer service and a knowledgeable team of specialists has helped it grow into one of the largest online retailers in the world.
In 2013, the company was recognized for the seventh straight year by Internet Retailer Magazine as one of the top 500 e-retailers in the United States. OpticsPlanet, Inc. has also been recognized by Inc. Magazine as one of the top 5,000 fastest growing companies in the country, and the Better Business Bureau has ranked them as A+.
Some of the stores in OpticsPlanet, Inc.'s portfolio include OpticsPlanet.com, Dvor.com – the world's first members only store devoted to gear – EyewearPlanet.com, Tactical-Store.com, and LabPlanet.com.