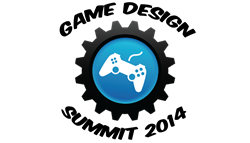 Give a kid a game and you entertain them for a day. Teach a kid to make a game and you change the way they learn for a lifetime.
Oklahoma City, OK (PRWEB) February 26, 2014
The Oklahoma STEM Foundation (formerly techJoYnT Education Foundation) is sponsoring a new event. The objective of this event is to spark the curiosity and drive for students to learn about Video Game Design. There is plenty of documentation and tutorials online, as well as an impressive list of free programs and resources for the students to use, so why not give them a purpose for seeking out these resources?
Why video game design? Because it helps students understand the full spectrum of STEAM (adding Art into the STEM acronym). It gets students to investigate and implement practices that promote critical thinking, systems thinking, and collaborative efforts. At techJoYnT, we believe that video game design puts the ownership of education into the hands of the students - making them WANT to learn instead of being forced to learn. Empowering students to take education into their own hands can change the way that they perceive education as a whole. As the saying goes, "Give a man a fish and you feed him for a day. Teach a man to fish and you feed him for a lifetime." As Bryan Sekine, Game Design Instructor from techJoYnT Academy, says, "Give a kid a game and you entertain them for a day. Teach a kid to make a game and you change the way they learn for a lifetime."
The 2014 Game Design Summit is a competition where students will have 6 months to create an education-based video game. Students from Oklahoma, Texas, Arkansas, Louisiana, New Mexico, and Arizona are eligible to register and there are divisions for Elementary, Middle School, High School, and Collegiate level(up to age 27). Students can either register as an individual or a team of up to 5 team members. The deadline to register is May 1st and the deadline to submit their game is July 18th. In late July (final date TBA), Oklahoma City Community College will host the award ceremony where there will be prizes, trophies, and guest speakers.
Divisions will be determined by grade level (or by age). Each division will have their own subcategory:
Elementary School - Cleaning/Collecting Trash from the Oceans
Middle School - Conserving Coral Reefs
High School - Enforcing Ocean Wildlife Conservation Regulations
College - Removing Oil from the Oceans/Preventing Oil spills
For each Division, there are two main categories:
Free Platforms- these are simple drag and drop platforms that require very little content creation. (Gamestar Mechanic, Scratch, Kodu, & RPG Maker)
Open Source- while these are free platforms as well, they require a higher level of content creation. (UDK, Unity, Game Maker, Flash, Game Salad, & XNA Game Studio) Other Open Source platforms are acceptable to use as long as they can produce an executable file for the judges to use.
In addition to the Game Design Summit kicking off, Oklahoma STEM Foundation is also offering scholarships to help cover the cost of registration for the event. If you are interested in applying, please visit the Game Design Summit Homepage for more information.
About Oklahoma STEM Foundation
Oklahoma STEM Foundation (OSF) connects young minds with hands­ on science, technology, engineering, and math (S.T.E.M.) learning resources in the greater Oklahoma City communities. OSF offers K­12 students a unique experience that enables them to become creative problem solvers and future science and technology leaders.