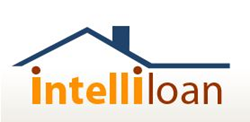 Irvine, CA (PRWEB) March 03, 2014
New federal regulations that went into effect last month may make qualifying for a home loan more difficult for some buyers, so potential home buyers need to do their homework more carefully before applying for a home loan, said a spokesman for Intelliloan, an Orange County, CA-based lender.
"The new standards were created as a correction - some say an overcorrection - to previous lending standards when some lenders allowed a borrower to simply state their income but not have to show proof," said Michelle Tucker, Consumer Direct Manager at Intelliloan.
This lack of documentation was common during the housing boom in the late 1990s and early 2000s and was one of the contributing factors of the housing collapse that began in 2007, when many homeowners walked away from their homes because they could no longer afford their loans. The Consumer Financial Protection Bureau (CFPB) was formed at least partially in response to this housing meltdown.
"Since the recession, lenders have been much more stringent with regards to their procedures to verify that a borrower can repay the loan," she explained. "Most lenders have already been verifying and documenting borrower incomes, debts and assets. This new QM rule simply requires additional paperwork to prove that we have indeed been doing our job of qualifying potential borrowers."
One change has been a limit to a borrower's debt-to-income (DTI) ratio, which can now be no more than 43 percent. For instance, this means that if a borrower's gross monthly income is $5,000 then his total debt payments - including the new mortgage - cannot exceed $2,150. Another change limits the length of a loan term to 30 years, when some lenders were offering longer repayment terms.
Just what is a "Qualified Mortgage"?
The Qualified Mortgage rule (QM rule), the latest provision of the Dodd-Frank Wall Street Reform and Consumer Protection Act, went into effect Jan. 10th. It spells out in great detail the standards for a "qualified mortgage", also called the "ability-to-repay" (ATR) standards, which encompass eight factors that the lender must consider concerning the potential borrower:

Current or reasonably expected income or assets
Current employment status
What the home loan's monthly payment will be
What the total monthly payments on all debt will be
Monthly payments for other mortgage-related obligations (taxes, insurance, etc.)
Current debt obligations, child support and alimony
Monthly debt-to-income ratio
Credit history
How will this impact a potential borrower?
"Buyers with special circumstances are the ones that will feel the squeeze," Michelle commented. "For instance, if you're self-employed or a contractor trying to borrow on your stated income, now you will need detailed verification of that income over a specific period of time."
She also noted that borrowers who definitely have the ability to repay the loan, yet have other debts such as student loans, or those who have been willing to pay the higher fees of a non-traditional loan, may have a harder time finding a loan now, as will those wanting to buy in higher-priced cities where 40-year loans were not uncommon in order make monthly payments more affordable.
"However, much of the time, a borrower simply won't notice the new QM rule, except perhaps for a few extra pages of loan paperwork," she said. "The key here is to work closely with your lender and promptly provide every bit of paperwork they request so that your loan can move smoothly through the acceptance process."
About Intelliloan
Metropolitan Home Mortgage, Inc. DBA Intelliloan™ is a direct mortgage lender based in Irvine, California and established in 1993. Intelliloan™ is approved by HUD, FHA and FNMA, and is licensed in 18 states. Intelliloan is an Equal Housing Lender and has been a member of the Better Business Bureau since 1999 and has an A+ rating. NMLS #3290.
For more information, go to http://www.intelliloan.com or call 877-263-8499.
Metropolitan Home Mortgage, Inc. DBA Intelliloan™ is a California corporation headquartered at 4 Park Plaza, Suite 800, Irvine, California 92614 and is licensed or registered or exempt from licensing to conduct business in the following states: Arizona Mortgage Banker license #0907461; licensed by the California Department of Business Oversight under the California Residential Mortgage Lenders Act, license number 4130924 and 6036970; Colorado Department of Regulatory Agencies, Division of Real Estate NMLS#3290; Connecticut Mortgage Lender License #ML-3290; District of Columbia #MLB3290; Florida Mortgage Lender Servicer License #MLD423; Illinois Residential Mortgage license #MB.6759473; Maryland Mortgage Lender License #06-20616; Massachusetts Mortgage Broker/Lender License #MC3290; Michigan 1ST Mortgage Broker/Lender License #FL0015148 and Michigan 2nd Mortgage Broker/Lender License #SR0015343; Minnesota Residential Mortgage Originator License #MN-MO-40019736; Nevada Mortgage Broker License #3759; New Jersey Residential Mortgage Lender License -- NMLS#3290; Oregon Mortgage Lending Branch License #ML-3692; Pennsylvania Mortgage Lender License #40659; South Carolina Mortgage Lender/Servicer License #MLS – 3290; Virginia Broker/Lender License #MC-5718; Washington Consumer Loan Company License #CL-3290. NMLS#3290. All rights reserved. © 2013.
•Regulated by the Illinois Department of Financial and Professional Regulation, Division of Banking, 320 W. Washington Street, Springfield, IL. 62786, 217-782-3000.
•Not all branches are licensed in every state; please contact your local office to determine eligibility.