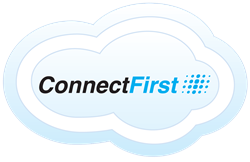 Keeping your employees engaged leads to results, and Levin's report provides valuable insight on how to do that
Boulder, Colo. (PRWEB) February 26, 2014
For years, employee engagement problems were placed on the backburner by corporate executives who had seemingly bigger issues to deal with. However, recent research points to employee engagement having a profound impact on the bottom line in businesses. In fact, Gallup estimates that actively disengaged employees cost the U.S. $450 to $500 billion per year. In addition avoiding losses from disengaged employees, companies with high levels of employee engagement have improved 19.2% in operating incoming in the past year, with employee performance increasing an estimated 20%.
In his report, "The ROI of Agent Engagement," founder of Off Center and call center industry expert Greg Levin explains how inspired and empowered reps rock revenues and the customer experience, and in turn, improve the bottom line. Further, Levin provides seven surefire ways to elevate employee engagement.
"This is a great read regardless of what industry you're in," said Geoff Mina, Connect First CEO. "Keeping your employees engaged leads to results, and Levin's report provides valuable insight on how to do that."
For more information, including a complete copy of the report please click here.