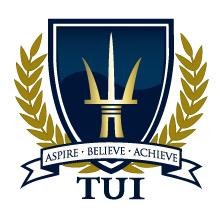 These results exemplify the success of the Trident Learning Model as a platform for student achievement.
Cypress, CA (PRWEB) February 26, 2014
Trident University International (Trident), a leading 100% online post-secondary institution, has seen an 85% or better completion rate across all courses since January 2013. This number is not just an indicator of student success, but it also serves as evidence that the University is collecting the crucial data needed to evaluate the overall effectiveness of its programs.
This is in stark contrast to Trident's online peers. The Washington, D.C. based Inside Higher Ed, a respected name in higher education since 2004, reports that in response to the "Managing Online Education" survey carried out by WICHE Cooperative for Educational Technologies, that the "majority of responding institutions did not provide completion rates for either type of course -- 65 and 55 percent for online and on-campus courses, respectively."
"Our mission is to provide an exceptional education experience for our students. To ensure that we meet our mission, Trident has been tracking assignment and course completion rates across programs," says College of Business Administration and College of Information Systems Dean Dr. Simcha Pollard.
"On average, 85% or better of our students at all levels, bachelors, masters, and doctorate, complete assignments and successfully complete the course requirements. As a result of our tracking such data, we have been able to successfully engage students early on, improve interaction between faculty and students, and increase our session to session retention," says Dr. Pollard. "These results exemplify the success of the Trident Learning Model as a platform for student achievement."
Trident University, accredited by the Western Association of Schools and Colleges (WASC), is committed to its community of adult learners and takes as much pride in their successes as they do. This is one of the many important steps Trident takes to ensure student success.
If you'd like to speak with Dr. Pollard or anyone at Trident about the school's commitment to the success of their student community, please extend a brief request by email to daniel.sloan(at)trident(dot)edu or by phone at 714-816-0366 x2554.
About Trident University International
Founded in 1998, Trident University International (Trident) is a leading online postsecondary university serving adult learners. Trident developed the Trident Learning Model, which employs case-based learning in an online setting to teach real-world relevant critical thinking skills to enhance the lives and careers of students. Trident offers high-quality bachelor's, master's, and doctoral degree programs, led by a qualified faulty team, over 90% of whom have doctoral degrees. Visit http://www.trident.edu, Trident's Facebook page, or call at (855) 290-0290 to learn more about Trident's wide range of bachelor's, master's, and doctoral programs.