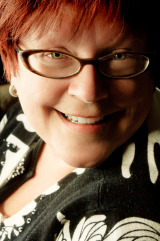 (PRWEB) February 25, 2014
J'net Smith, nationally known licensing coach instrumental in licensing the Dilbert™ empire and founder of All Art Licensing, has announced a last minute extension for the Marketing Your Art, Characters, Designs, and New Brands Through Trade Shows online class, Wednesday, February 26th, 2014, from 12 noon to 2 p.m. PST/3 p.m.—5 p.m. EST, for just $60
This 2-hour course will show illustrators, artists and designers how to market their creativity successfully talents—whether art, characters, designs or a new brand concept—and enter the licensing industry through trade shows and other practical marketing techniques.
This Worldwide Creators' Intensive, 3-part, class will cover:
•Part 1: Licensing and Trade Shows
•Part 2: How to Get From 'Internal Creative Process' to 'External Income Generation'
•Part 3: How to prepare for and exhibit at a show
Through detailed information and real life examples, J'net will demonstrate clearly how art, designs, characters and new brands are launched into the marketplace. Those who take this course will learn how to determine what they have in terms of a creative product, and whether it could be practical and profitable to exhibit at a trade show.
This class will include a live audio and full PowerPoint presentation. Registered class members will also receive both the audio and PowerPoint the following day.
Dial-in number and Access Code for the class will be sent the night before the event, as well as a link so you can download the presentation, from All Art Licensing. Standard long distance fees will apply.