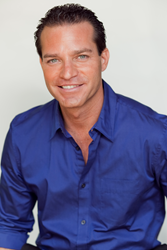 Seeing these people do what they do is a magnificent thing and something we should all aspire to. These athletes represent the best of what we could be and they surely didn't get there by being a smoker.
Los Angeles, CA (PRWEB) February 27, 2014
Top Ten Things you didn't see at the 2014 Olympic Games in Sochi Russia
10. 2-man BMW designed bobsled with cigarette lighter, ashtrays and cup holders.
9. Men's Aerials performed flawlessly without losing cherry from tip of cigarette, Turkish judge awards score of "Perfect 10."
8. American Ice Dancing champions Meryl Davis and Charlie White take home the Gold Medal. Celebrate their magical 17-year relationship by "going for it" live on the air, consummating their Olympic dreams and seen leaning back afterwards for a smoke.
7. Nordic curling team mistakenly thinks event is alternating beer guzzling and cigarette smoking contest to prove coordination and stamina.
6. Tooth clearing puck opens gap for Olympian hockey player to conveniently store cigarette, allowing remaining teeth to shine brightly in iconic smile selfie and "liked" by millions on Facebook.
5. Jamaican bobsled team smokes past competition, but not drug testing.
4. Opening ceremony features massive electronic light show with thousands of young Russian school children creating the Olympic symbol by blowing cigarette smoke rings into five adjoining circles.
3. Skeleton sledder dead from emphysema posts fastest time to the bottom.
2. Half piper smokes full pack of cigarettes, then swiftly blows past competition.
1. Bob Costas's fuming over red eyes - blames giant cloud of cigarette smoke coming from Olympic Village.
Truth be told, athletes are no longer seen promoting or endorsing smoking anymore. In the past, baseball stars regularly promoted tobacco to millions who looked up to them, exemplified by legendary greats like Ty Cobb, Babe Ruth, and Ted Williams who all had endorsement contracts with the leading cigarette producers. In more recent years, we've only witnessed the prevalence of smokeless tobacco attached to sports. Baseball has been a professional sport since the mid-19th century, players and coaches had popularized tucking chewing tobacco between their cheeks and gum. It has evolved into a ritual that has permeated the game. Times have definitely changed as players and the union has agreed to no longer allow tobacco packages and tins to be carried in their back pockets since the 2012 season. Professional baseball players are now prohibited from using smokeless tobacco during televised interviews, autograph signings, team-sponsored appearances, and other events where they meet young fans.
We no longer associate any sort of well-minded athleticism with smoking and tobacco use for good reason. The ingredients in tobacco simply harm nearly every organ in your body, and chewing it isn't much better for you than smoking.
On December 9, 2010, the Surgeon General released How Tobacco Smoke Causes Disease: The Biology and Behavioral Basis for Smoking-Attributable Disease: A Report of the Surgeon General. This report explains in detail how tobacco smoke is known to increase health risks and cause diseases. It describes the ways tobacco smoke damages every organ in the body and causes disease and death. Contrary to popular belief, damage to body is immediate when you smoke.
Smoking negatively affects a person's ability to move oxygen to the bloodstream. For a trained athlete who is pushing the levels of neuromuscular motion to their physical maximum, it would simply be their undoing. In addition to reducing your body's oxygen intake, smoking also narrows your blood vessels. Even if there were some individual athletes who did smoke outside of their training and televised events – we, as viewers of professional sporting events, simply wouldn't want to see it!
Freedom Laser Therapy applauds America's 2014 Winter Olympic Champions- Bode Miller, Julia Mancuso, Sage Kotsenburg, Ted Ligety, Jamie Anderson, Alex Deibold, Maddie Bowman, Steve Holcomb, Joss Christensen, Gus Kenworthy, Nicholas Goepper, Meryl Davis & Charlie White, and all the other Olympic athletes who have chosen to be role models for health and fitness.
_________
Corporate Information:
Freedom Laser Therapy established in April 2003 has treated 10,000+ smokers for nicotine addiction. After a decade of research and clinical experience of helping smokers quit, Founder Craig Nabat invented the new Freedom Quit Smoking System, a 10-day nicotine free and all natural at home program developed to free smokers from the addictive grip of nicotine. Freedom Laser Therapy is presently testing a nationwide direct response television commercial to place their "As Seen on TV" product, the new Freedom Quit Smoking System in 30,000 retail outlets such as CVS, Rite Aid, Walgreens, Target, GNC, Vitamin Shoppe, Kmart, Walmart, and specific
Bed Bath Beyond Stores. The short form infomercial DRTV campaign and retail rollout will be conducted over a six to nine month time period. A nationwide leading rep firm has been secured to assist with domestic retail placement for the Freedom Quit Smoking System.