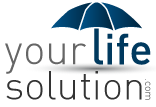 I entered an unused and unpublished phone number and unused email address into a life insurance comparison site, the results involved getting over 10 calls a day and receiving emails with what weren't even competitive life insurance quotes
Chicago, IL (PRWEB) February 26, 2014
YourLifeSolution.com is publicly renewing their guarantee that their service doesn't sell or share any users information with the third parties. According to an analysis just recently completed by YourLifeSolution.com, a service which provides instant life insurance comparisons online, many life insurance websites in existence are merely services that collect and resell a user's information. "Of the websites online that are labeled as providing life insurance quotes, well over half only collect your information and sell it to buyers. Of the remaining sites, most are owned by insurers and are extremely bias. Of the remaining sites that give competing quotes, they generally don't put much of an emphasis on precise rates and usually require that at least some valid personal information is typed in before one can view their life insurance rates. This is why I started YourLifeSolution.com. It's fast, objective, precise and doesn't require a single piece of identifying information", said Eric Smith.
YourLifeSolution.com claims that it is incredibly important to make a privacy guarantee to their prospects and clients because many sites do not. "I did a competitive intelligence study years ago where I entered an unused and unpublished phone number and unused email address into a life insurance comparison site, the results involved getting over 10 calls a day and receiving emails with what weren't even competitive life insurance quotes. It's hard to justify using such a service when the end result isn't even advantageous", said Eric Smith.
Eric Smith recommends that those interested in life insurance not use services that offer to link you with numerous providers, and instead use web-based services that actually display information instantly and have a contact number for the agent or agency who operates said service. "If you want to talk with a bunch of random life insurance agents, open the yellow pages, there's no reason to bother giving your information to a third party to accomplish the same ends", said Eric Smith.
Those interested in viewing instant life insurance rates online can do so at YourLifeSolution.com. Those interested in speaking to an independent life insurance agent are encouraged to contact Eric Smith at 888.374.2764 or via the contact form on YourLifeSolution.com.