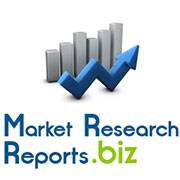 Albany, NY (PRWEB) February 26, 2014
Compact cars and crossovers are getting unprecedented attention from desperate consumer groups who are looking for fuel-efficient vehicles that are easy to navigate in a dense urban environment. New compact car and crossover intenders include wealthier Baby Boomers and growing Hispanic families. How to cater to this more diverse group of consumers will require creative messaging and new product introductions, such as three-row compact vehicles.
Browse Full Report with TOC: http://www.marketresearchreports.biz/analysis-details/compact-cars-and-crossovers-us-february-2014.
Table of Contents
Scope and Themes
what You Need to Know
Definition
Data sources
Sales data
Executive Summary
The market
Figure 1: US fan chart forecast of new compact car and crossover sales, 2008-18
Figure 2: US fan chart forecast of new compact crossover sales, 2008-18
Market factors
High fuel prices shift consumer purchasing preferences toward smaller cars and crossovers
Figure 3: All grades all formulations retail gasoline prices, dollars per gallon, 1993-2014
Increased urbanization could spur demand for compact cars and crossovers
TO DOWNLOAD SAMPLE REPORT WITH TOC: http://www.marketresearchreports.biz/sample/sample/189077
Issues and Insights
How to court more Millennial into buying new compact cars and crossovers in spite of growing college debts and increased urbanization?
Issues
Insights
Trend Applications
Inspire Trend: Rebirth of Cities
Inspire Trend: Patriot Games
Mintel Futures: Brand Intervention
Market Size and Forecast
Key points
Compact cars and crossovers reached an estimated 5. 4 million deliveries for 2013, expected to surpass 6 million by 2015
Figure 12: US unit sales and forecast of new compact cars and crossovers, 2008-18
Market Drivers
Key points
High fuel prices shift consumer purchasing preferences toward smaller cars and crossovers
Figure 19: All grades all formulations retail gasoline prices, dollars per gallon, 1993-2014
Figure 20: Gasoline regular grade retail price including taxes US average dollars per gallon, 2012-14 (forecast)
Increased urbanization could spur demand for compact cars and crossovers
Visit Analysis Report: http://www.marketresearchreports.biz/analysis/189077
Segment Performance
Key points
Subcompact crossovers, mini compacts see triple-digit growth
Figure 27: US unit sales of compact cars and crossovers, by segment, 2011 and 2013
Figure 28: US unit sales of compact cars and crossovers, by segment, 2008-13
Innovations and Innovators
Luxury carmakers dive into compact car arena
Subcompact crossovers try to appeal to Millennia's and empty nesters
Entry-level offerings broaden in 2014
Marketing Strategies
Overview of the brand landscape
Strategy: Stress fuel efficiency
Figure 44: 2013 Ford Focus "And is better," July 2013
Figure 45: 2014 Subaru XV Crosstrek "Save Some," March 2013
Figure 46: 2014 Mitsubishi Mirage "Big Night Out," November 2013
Contact US:
Office: United States
State Tower
90 State Street, Suite 700
Albany, NY 12207
Tel: +1-518-618-1030
E: sales(at)marketresearchreports(dot)biz