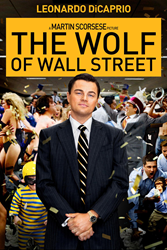 London, UK (PRWEB UK) 5 March 2014
The recent film "The Wolf of Wall Street" has once again increased interest in trading; films like these always glamorize the thrill, adrenaline and profitability of trading. Naturally these films encourage more and more people with typical average jobs to have a closer look at trading. Trading used to be confined to professional bodies like Hedge Funds and Investment Banks. This is no longer the case. Ordinary people, regardless of education or experience, can make incredible money trading from the comfort of their own home at times to suit them. More importantly they can purchase the best equipment possible to ensure they have the tools to match the professionals on Wall Street. These include Trading Systems, Trading Indicators and Trading Computers.
Trading systems in particular are a great addition to any traders arsenal. These are very popular in Wall Street. As any trader can now purchase them, they can trade from home with the same tools as the professionals in Wall Street. Trading systems aim to do all the hard work for a trader making trading a much more pleasant experience. They make hundreds of complex calculations every second so naturally; they are much more accurate and reliable than the human brain. These complex calculations mean they give highly accurate entry and exit points. They also ensure trades are managed as efficiently as possible. Therefore, a trader can expect to make great profits even if they have only a limited knowledge of trading.
Trading Indicators are also helping all traders of all experience to consistently profit from trading. Trading Indicators can work alone or together with other indicators' incredibly accurate signals. Trading Indicators can help determine entry points, exit points and trade management. Like a trading system, trading indicators means a trader can make great profits even if the lack trading knowledge or experience.
It is also possible to purchase similar computers to the ones the professionals in Wall Street use. These are called Trading Computers. Trading computers combine incredible speed with extreme levels of reliability. Traders often struggle with normal store bought computers. They lack the speed and reliability a trader need. Unfortunately, it is far too common to hear stories of computers lagging and crashing when a trader is trying to manage his position. How can a trader expect to be successful if his computer keeps letting him down? This is why professionals computers have the fastest and most powerful computers possible. Trading computers are the secret weapon of many successful traders. Now any trader has the ability to purchase one.
Trading Company
The Indicator Guys are a highly respected and popular company based on Hertfordshire. They aim to provide the very best trading systems and trading indicators on the market at the very best prices. They also aim to make the fastest trading computers on the market. Please contact them via their website at http://www.theindicatorguys.com/contact-us/.