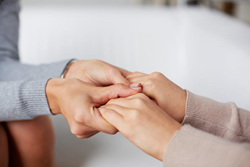 This highlights the need for a culture of openness particularly for young girls where they can discuss their concerns openly before they reach a stage where hospitalisation is required.
(PRWEB UK) 27 February 2014
Occurrences of those suffering from mental or emotional health problems are common in both male and female groups, and can cause disruptions in both family and work environment.
Almost half of the recorded long-term absences from the work place are due to depression, anxiety and stress, which lead to mental health issues including bipolar disorder and other disorders being diagnosed. By taking proactive steps and seeking psychiatric help, and in some cases medication, many of these patients can once again begin work and lead a normal, productive life. http://bit.ly/N1cRjt
In some instances medical intervention is required, with hospital admission used as a last resort for patients who have reached a crisis point or are in danger of self-harm. When those suffering from mental disorders have either not sought help or feel that their issues have been ignored, requesting self-admission to a mental care facility may be the only way they know of getting the help they need. http://bit.ly/1jSykJX
Reports show an overall trend of anxiety admissions being directly linked to age, with stress admissions highest amongst adults aged up to 45 years. Women accounted for three in five anxiety admissions of 62 per cent, and men accounting for 55 per cent.
In the latest report from the Health and Social Care Information Centre (HSCIC) http://bit.ly/OB6K6r the instances of hospital admissions for anxiety and stress have increased, especially among women. In the report for 2013 new figures show three out of ten hospital admissions for anxiety were older woman in the 65 to 69 age group and the highest instances of emergency admissions for stress were among young girls aged 15 to 19 years.
The most common age group for male patient admissions were men aged 40 to 44 years which constituted 8.5 per cent and admissions of 45 to 49 year olds in the second place. One in five anxiety cases were also diagnosed with high blood pressure and one in four stress admissions had a personal history of self-harm.
These unexpected figures have caused concern among the NHS Mental Care facilities and prompted new innovations for developing earlier intervention specifically among teenagers and children who show signs of mental health problems. Developing a solid support network in primary and secondary schools along with enabling family counselling can play a large proactive role in reducing these figures.
Allowing greater openness in discussing mental health and supporting those who struggle with stress and anxiety in colleges and in the work place will go a long way in minimising the need for hospitalisation.
This HSCIC report compiles all hospital admissions for anxiety or stress between December 2012 and November 2013 and is part of a monthly NHS-commissioned provisional inpatient, outpatient and A&E activity publication for all of England. http://bit.ly/1clPuqF
Chemist Direct Superintendent Omar El-Gohary states: "The data in this report highlights how women are more likely to be admitted into hospital men for mental health reasons. Women in their 60s are more likely than any other group to be admitted into hospital due to anxiety. Women in this age group traditionally take on the caring role in families and often this burden can become too much. Girls aged 15 to 19 are the group most likely to be administered into hospital for stress demonstrating the concerning level of mental health issues girls in this age group face."
El-Gohary goes on to say: "This highlights the need for a culture of openness particularly for young girls where they can discuss their concerns openly before they reach a stage where hospitalisation is required".