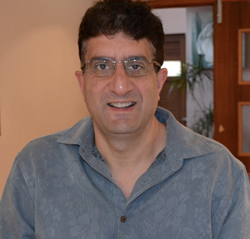 It is difficult to strike a balance between getting value for money and purchasing the very best quality equipment and materials
(PRWEB) February 27, 2014
Dr Tariq Drabu is a highly respected dentist. He is the owner of the successful Langley Dental Practice in Middleton, Manchester. He is also well-known as the Clinical Lead Dentist for the Oral Surgery Clinical Assessment and treatment Services for NHS Heywood Middleton and Rochdale. As a busy practising family dentist and renowned teacher to post-graduate students of dentistry, he has been serving the community as a skilled and professional dentist for over twenty-five years.
Dr Tariq Drabu was speaking recently, in reference to an article published by the Dentist website. The article warns against the false economy of buying cheap or discount equipment and materials for a dental practice. The article can be read in full here.
Dr Tariq Drabu said, "While I completely understand the need to be frugal, especially in these tough economic times, there is a danger that dentists could buy substandard equipment in their quest to make savings. It is difficult to strike a balance between getting value for money and purchasing the very best quality equipment and materials. I have found, in my experience that the answer is to identify trusted and reputable manufactures of equipment and dental supplies. Then, if there are discounts available for these items, I can trust them because I know they are good quality and have been made to exacting standards."
Dr Tariq Drabu continued by saying "The problem is, that buying cheap items may not necessarily save money in the long term. Sometimes, as the article rightly points out, buying cheap products can often result in having to pay twice. Add to that the potential dangers to patients, or at the very least, the effect that it will have on how a practice is perceived. I believe it is far more important to give patients the highest levels of care possible, and if this means investing a little extra in the right quality of equipment, so be it."
Dr Tariq Drabu closed by saying, "Just a few weeks ago I discussed the potential dangers of buying cheap equipment. From a health and safety perspective, it is a huge gamble to purchase equipment from an unknown and unreliable source, just because it is offered at a knock-down price. Patient safety and the quality of treatment should be the top priority for any busy dental practice. This is what we believe at Langley, and we are happy to invest what is required to ensure all the equipment and materials used in the treatment of patients is of the highest quality, and meets health and safety regulations. I believe it is the only way to ensure good quality dental care, and to develop a trusting relationship with our patients. Dental health is a vital part of a person's overall health, and as such, is not an area that should be diminished in quality because of the need to find a bargain or make savings. I'm pleased to see this article. It will contribute to spreading the word within the dental community, and ensure the unregulated suppliers of these substandard products are unsuccessful in their endeavours to make a quick profit at the expense of patients' health."
About Dr Tariq Drabu
Dr Tariq Drabu is a highly experienced and well known Manchester dentist and GDC registrant. He is accredited as a Specialist in Oral Surgery by the General Dental Council. Dr Tariq Drabu practices at his Langley Dental Practice in Manchester. Dr Drabu is a leading name in dentistry, with more than 25 years' experience in both general practice and hospital dentistry. Dr Tariq Drabu is also the Clinical Lead Dentist for the Oral Surgery Clinical Assessment and Treatment Services at NHS Heywood, Middleton and Rochdale. He is a specialist staff member at The UCLan Dental Clinic in Preston.