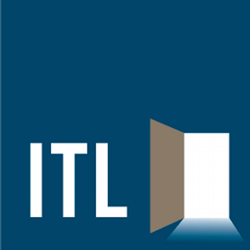 We're delighted to have Lisa join the conversation that is occurring at ITL and that will help shape the industry.
Menlo Park, CA (PRWEB) February 27, 2014
Insurance Thought Leadership (ITL), which gathers and promotes the best ideas from the best thinkers in the industry, today announced that Lisa Deatherage, chief operations officer of CertFocus, a leader in Certificate of Insurance management services and software, has joined the ITL online publishing platform.
Deatherage contributed an article to the ITL community and has generated a high level of views and shares. Her post speaks to a challenging business decision for the Risk Management community: whether to outsource the COI management process, to increase compliance by vendors, subcontractors, suppliers and tenants.
"We're delighted to have Lisa join the conversation that is occurring at ITL and that will help shape the industry," said Paul Carroll, CEO of ITL. "Insurance is about to go through more change in the next five to 10 years than it has in at least the past 25, and solutions like those she describes will help the smartest companies thrive."
Deatherage writes: "When it comes to Certificate of Insurance (COI) management--especially within the Fortune 500 community, in which there is a tremendous tonnage of COIs to track and manage--organizations face a choice: Does it add value to outsource or not? . . . It's not only a cost-savings issue. . . but it is an efficacy issue, as well. . . . Nationally, seven out of 10 COIs have been shown to be noncompliant, opening up companies to all kinds of exposure to risk. . . . If the typical Fortune 500 company receives between 5,000 and 10,000 COIs over the course of a year, between 3,500 and 7,000 (or more) of those COIs will need to be followed up with, tracked down and resubmitted for review again."
You can view Deatherage's post on ITL here. The full whitepaper that Deatherage wrote and that was the basis for the article is available by emailing CertFocus at marketing(at)CertFocus(dot)com or by calling 516.308.9168.
About CertFocus:
CertFocus is the only Certificate of Insurance and Vendor Management system designed and developed by veteran insurance industry professionals, for insurance professionals and risk managers, to simplify the COI management processes and to deliver unparalleled functionality. CertFocus understand the needs, the risks and the legal demands faced by risk managers day after day. This expertise is combined with outstanding, state-of-the-art technology to create unparalleled certificate management and protection. CertFocus is now the premier leader in SaaS-based Certificate of Insurance Tracking, and vendor insurance compliance improvement to the Fortune 500 and leading public sector organizations.
About Insurance Thought Leadership
Insurance Thought Leadership is a digital publishing platform that curates and promotes the premier content about insurance and risk management and sponsors a community of thought leaders. Some of the keenest minds in the industry have signed up to be thought leaders on ITL, and the platform provides C-suite executives and thought leaders in insurance direct access to each other so they can have a meaningful exchange and become more knowledgeable. The company is based in Menlo Park, Calif. To learn more about Insurance Thought Leadership, go to insurancethoughtleadership.com.