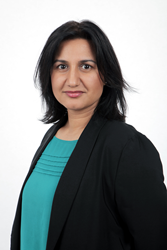 (PRWEB UK) 27 February 2014
The sheer variety of marketing techniques now available can lead to confusion and indecision as to which element or combination of elements will prove most effective for your business. But, says Hina Sharma Head of Brand and Content Development for Pitney Bowes, get the recipe right and big results can be achieved from small budgets.
Today's marketing cocktail should be a concoction of ingredients– web, print, social and digital – but, as any good mixologist knows, simply throwing everything together is no guarantee of results. It has never been easier for smaller companies to make a big impression and new marketing techniques have levelled the playing field, but they have also presented companies with overwhelming choice. Pitney Bowes offers some simple marketing tips that are designed to help smaller businesses and start-ups achieve a productive communication strategy.
Social media offers the opportunity to reach thousands of customers, both existing and new. The trick is to use it to engage, rather than simply to broadcast. By all means announce new products and services, but also be sure to join in conversations, to ask questions, to link to interesting articles or video content. Creating a dialogue between businesses and customers is an exclusive benefit of social media channels. Word of mouth remains one of the most powerful tools in any marketer's box, so influencing it positively via social media can quickly get your company noticed.
Although Twitter is the site the media uses to track popular reaction and to unearth celebrity gossip (and Instagram is catching up), LinkedIn should not be viewed as a one dimensional platform. LinkedIn groups exist across a huge variety of issues and topics. So, joining (or even starting) a group that relates directly to your business immediately gives you access to a pool of people potentially interested in the products or services you offer. However avoid entering these group conversations with a blatant sales message, as this is a turn-off for members. Instead, speak knowledgeably about your business subject, position your business with thought-leadership authority, and make fellow group members aware that your business is informed not only within its immediate circle, but the wider business context.
Make the most of traditional mail, as it still plays a crucial role in today's communications mix. People still appreciate receiving mail as long as it is relevant to their lifestyle and interests. Using physical mail alongside digital communications can be very powerful. For example, you might run a competition on Twitter, rewarding 50 followers with a free product. After this initial contact, entrants should be nurtured, and mail can play a big part in this. You might continue the relationship by sending participants an updated catalogue or the latest special offer coupons. Ensure that the material is relevant and appealing, as mail can help to keep your business at the forefront of your customers mind.
People often shy away from tech solutions for fear of incompetency, given the multitude of ready-made packages available. However there is little to worry about, as you just need to choose your design, focus on your message and press send. Embracing available technology can add real quality and professionalism to campaigns, helping your brand to stand-out from the competition.
Make every communication count, even the unglamorous administrative duties such as invoices and terms and conditions. These forms of communications should not be viewed as a time-consuming obligation, but rather an opportunity to make an impact. The latest franking technology can add eye-catching marketing messages to the front of envelopes at the same time as adding the correct postage amount. So, everyday transactional documents can become easy promotional vehicles.
These are just some of the cost-effective marketing techniques that our customers are using to grow their businesses. The Marketing Cocktail can be sampled among a small audience to start with and then rolled out into a larger forum once confidence is in place. The different components provide the most impact when combined, rather than on their own. The trick is to establish the correct mix based on your business needs.