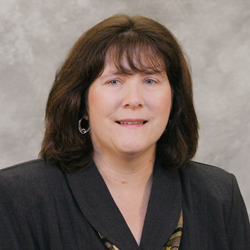 "We know it's important to our Federal clients to have someone who knows the business and understands the challenges that it presents. Michelle is that person." --- Gayle Roberts, Stanley Consultants' President and CEO
St. Louis, MO (PRWEB) February 28, 2014
Michelle French, C.I.H., a project principal at Stanley Consultants, has been promoted to Federal Practice Leader. In this role, she will lead all programs relative to the domestic Federal market. She is tasked with identifying and implementing strategies for growing the domestic Federal business, as well as driving sales for achieving target goals.
Stanley Consultants, a consulting engineering firm, provides program management, planning, engineering, environmental, and construction services worldwide. The firm has provided services to Federal agencies for nearly 80 years.
French comes highly qualified to the Federal Practice Leader position with over 20 years of experience, spending the past four years as a project principal, selling professional engineering services to domestic Federal clients in the central and western U.S. She works regularly with the Department of Energy, U.S. Army Corps of Engineers, and the U.S. Air Force, serving as a client service representative to multiple Federal clients and leading strategic planning and development initiatives.
"Stanley Consultants has been serving the Federal government for decades and we know it's important to our Federal clients to have someone who knows the business and understands the challenges that it presents," said Gayle Roberts, Stanley Consultants President and CEO. "Michelle is that person. She understands the market and has tremendous insight into the needs of our Federal clients."
French holds a bachelor of science in physics and mathematics from the Centre College of Kentucky, a master's degree in health physics from the Georgia Institute of Technology, and a master's degree in industrial hygiene from Central Missouri State University. She is a certified industrial hygienist, a member of the American Industrial Hygiene Association (AIHA), and a sustaining member of the Society for American Military Engineers.
###
About Stanley Consultants: Stanley Consultants provides program management, planning, engineering, environmental and construction services worldwide. Recognized for its commitment to client service and a passion to make a difference, Stanley Consultants brings global knowledge, experience and capabilities to serve clients in the energy, water, transportation and Federal markets. Since 1913, Stanley Consultants has successfully completed more than 25,000 engagements in all 50 states, U.S. territories, and in 103 countries. For more information on Stanley Consultants, please visit http://www.stanleyconsultants.com.