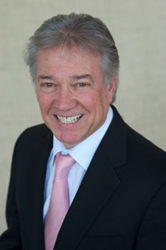 Dallas, TX (PRWEB) February 26, 2014
Dr. Michael Neeley is participating in Gum Disease Awareness Month this February by educating patients and treating periodontal disease with the Laser Assisted New Attachment Procedure (LANAP®). Patients who notice symptoms of periodontal disease like gum pain, swelling, or bleeding should schedule an appointment with Dallas dentist Dr. Neeley as soon as possible to avoid the numerous undesirable health problems associated with gum disease.
Many people do not appreciate the fact that periodontal disease can have lasting consequences. In the mouth, the condition can cause gum tissue damage and tooth loss. Some gum disease victims even experience loss of jawbone density. In terms of overall health, gum disease has been correlated with numerous issues, including pancreatic cancer, stroke, heart disease, and pre-term pregnancies. Dr. Neeley encourages patients to take warning signs like gum pain seriously in light of these potential consequences.
Unfortunately, periodontal disease affects a large number of people; in 2012, the Centers for Disease Control and Prevention reported that more than 60 million Americans suffered from periodontitis, which is the more advanced form of the disease. Sometimes, fairly simple measures can be effective in preventing the disease. People who visit their Dallas dentist regularly and practice good oral hygiene may be sufficiently protected. However, health conditions like diabetes and high blood pressure can raise the risk of gum disease, which makes it critical that people with these conditions watch their oral health and seek corrective treatment early.
For people who do require gum disease treatment, Dr. Neeley offers an alternative to conventional treatment methods with LANAP®. During the procedure, Dr. Neeley uses a special laser, the PerioLase® MVP-7™, which operates at a wavelength that is not absorbed by healthy tissue. This allows Dr. Neeley to remove gum disease while minimizing trauma in surrounding tissue. Patients typically experience less gum pain and require less healing time after having LANAP®. Anyone who needs more information on gum disease symptoms and treatments is encouraged to call the office of Dallas dentist Dr. Michael Neeley or visit his website.
About the Doctor
Michael Neeley, DDS, PA, is a general dentist offering personalized dental care for Dallas, TX gum disease patients. Dr. Neeley is part of one percent of dental professionals providing the LANAP® FDA cleared laser procedure for gum disease and periodontal treatment. To learn more about Michael Neeley, DDS, PA, and his dental services visit his website at http://www.dallasdds.net and call (214) 306-9033.