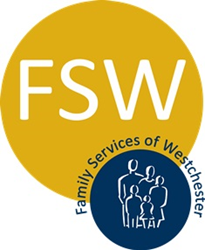 April's gala is an affirmation of FSW's mission to promote well-being and self-sufficiency here in Westchester.
Port Chester, NY (PRWEB) March 31, 2014
Family Services of Westchester (FSW) – one of the region's oldest and most influential non-profits – will be celebrating six decades of service this year, culminating with a Diamond Gala that honors past volunteers and spotlights the organization's robust programs. The gala will be held Thursday, April 24 at VIP County Club in New Rochelle and is expected to draw more than 400 FSW supporters, friends, and philanthropists.
Since 1954, FSW has been dedicated to bolstering social and mental health services across the county. With more than 50 programs, seven family centers, and a spate of other resources, FSW has served more than two million area children, adults and families in need. Whether providing Head Start education to youngsters or connecting the elderly and disabled with specialized transportation, FSW's initiatives work toward a common goal: Strengthening Westchester, and helping the 11 percent of residents who struggle with poverty.
The anniversary's capstone event will be this spring's Diamond Anniversary Gala, a fundraiser and opportunity to thank FSW honorees – all former board chairs – who have volunteered their time and talent to creating a safer, healthier Westchester. The gala will be emceed by 20-year FSW advocate Elaina Mango, director of Northeast sales and marketing at Verizon; and the evening's honorary guest will be Jennifer Czarniecki, who was recently crowned "Mrs. Westchester." Czarnecki, a Northern Westchester resident and mother of twin babies, is using her platform as "Mrs. Westchester" to call attention to issues facing the county such as mental illness and drug abuse.
"This is FSW's chance to thank, on behalf of Westchester, the tremendous effort of the volunteers that have served the county over the past number of years," said Steve Stein, son of FSW co-founder Irwin Stein. "My father would be very proud of what the agency has developed into from its humble beginnings."
In addition to thanking past leadership, the event will showcase key FSW initiatives and celebrate the anniversaries of several successful FSW programs. This year marks the 55th anniversary of the Home Health initiative, which provides in-home health aides to those in need; the 35th anniversary of the Adoption initiative, which connects children with loving homes; the 20th anniversary of Camp Viva, which creates a safe, inclusive summer camp experience for children affected by HIV; and more. FSW also serves as the umbrella organization for a series of influential non-profit programs like Big Brothers Big Sisters and My Second Home.
"April's gala is an affirmation of FSW's mission to promote well-being and self-sufficiency here in Westchester," said Susan B. Wayne, LCSW-R, President and CEO of FSW.
Attendees have access to a number of donation options; tickets start at $350, and sponsorship opportunities range up to $20,000. The evening will also include live entertainment.
What: Family Services of Westchester's Diamond Anniversary Gala
When: Thursday, April 24, 2014 at 6 p.m.
Where: VIP Country Club, 600 Davenport Ave, New Rochelle
Tickets and sponsorship opportunities: Visit http://goo.gl/IiyE8U, or call (914) 305-6876.
About Family Services of Westchester:
Family Services of Westchester is a 60-year-old nonprofit that offers comprehensive social and mental health programs and initiatives to the county's nearly one million residents. With a keen focus on helping the 11 percent of Westchester individuals and families in poverty, FSW professionals and volunteers implement a wide range of campaigns to help those in need at all stages of life, from early education to employment assistance to elder care. FSW has a staff of 500 across seven offices in Westchester County and an annual budget of approximately $22 million.