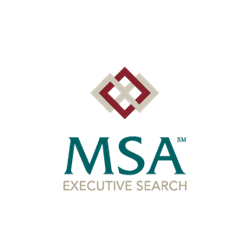 Introducing Dr. Rob Thompson, such an accomplished and exceptional leader was a pleasure, and we feel certain that it will be a wonderful transition for both the organization and for Dr. Thompson."
(PRWEB) February 26, 2014
MSA Executive Search, an INTEGRATED company, dedicated exclusively to healthcare executive search, announced today that Robert Thompson, MD, was selected as Senior Vice President and Chief Medical Officer of Eastern Maine Healthcare Systems (EMHS) located in Brewer, Maine, following a nation-wide search. Dr. Thompson is expected to assume his duties with EMHS in early May.
An in-depth analysis of EMHS' organizational mission, vision and values followed the creation of a detailed position profile were used as a guide in the nation-wide recruitment effort led by Jane Groves, MSA Executive Search Executive Vice-President.
"We enjoy our executive search consulting relationship with Eastern Maine Healthcare Systems (EMHS) and always consider it a privilege to represent them either at the system or affiliate level as they search for key executives to join their team." Groves said. "The Sr. Vice President/Chief Medical Officer was an opportunity to speak with leading physician executives across the country. Introducing Dr. Rob Thompson, such an accomplished and exceptional leader was a pleasure, and we feel certain that it will be a wonderful transition for both the organization and for Dr. Thompson."
As Senior Vice President and Chief Medical Officer Dr. Thompson will serve as a key member of EMHS senior management participating in high-level policy formation, and direction setting to establish and achieve the strategic and operational goals of EMHS. He will also be a key leader in building a system-wide physician enterprise, including strategy, design and formation aligned with EMHS' progressive clinical integration efforts.
Reporting to President and Chief Executive Officer of EMHS, M. Michelle Hood, Dr. Thompson will also serve as the executive sponsor of the Clinical Coordinating Committee charged with developing and recommending policies and guidelines for EMHS patient care organizations, often through clinical affinity groups, and to serve in an advisory role to member organizations regarding standards for clinical practice to ensure patient safety and high quality of care.
According to a press announcement released by EMHS, Ms. Hood looks forward to welcoming Dr. Thompson to Maine and EMHS. "Rob shares EMHS' passion for rural health delivery, a steadfast commitment to high quality standards, and improving live through care coordination…As we continue to reinvent care delivery, it is important we continue to develop innovative models to drive high quality care. Thompson will work towards developing standardized clinical processes that foster collaboration, coordination and consistency."
Dr. Thompson brings with him more than 20 years of healthcare administrative experience in both inpatient and outpatient care. Throughout all of his leadership roles, Dr. Thompson maintained board certification and actively practiced in internal medicine and allergy/immunology. In his most recent position as Chief Quality and Medical Officer of Asante Health System, Dr. Thompson was responsible for driving quality outcomes through performance improvement and safety initiatives as well as assuring organization wide compliance. During his tenure at Asante, Dr. Thompson's quality initiatives lead the organization to be named a "Top 15 Health System" by Truven Health Analytics (formerly Thomson Reuters) in 2013. His passion for physician leadership and for the strength of physician engagement lead him to initiate the physician leadership academy at Asante working with the Advisory Board.
Currently Thompson chairs the Partnership for Patients Advisory Committee for the Oregon Association of Hospitals and Health Systems and serves as a member of the Oregon Patient Safety Commission Board of Directors.
About MSA Executive Search
MSA has been a respected name in healthcare executive search for more than 30 years. As an INTEGRATED Healthcare Strategies company, MSA Executive Search offers our clients a comprehensive range of leadership placement and management solutions including healthcare executive search, director-level search, interim leadership and succession and transition planning. Because we work exclusively within the healthcare industry, MSA understands of the needs of hospitals and health systems of all sizes. Our database of thousands of talented healthcare executives and our exclusive, in-depth process to select mission-critical key leaders has ensured that our clients find the right cultural fit the first time for the long term.