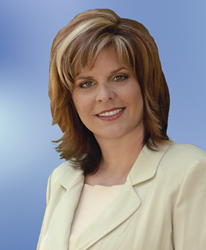 This critical amendment to the U.S. Constitution would enforce a policy of fiscal responsibility and ensure that our federal government uses our tax dollars wisely.
Atlanta, GA (PRWEB) February 28, 2014
State Representative Paulette Rakestraw Braddock (R-HD19)) announced the passage of House Bill 794 on Friday, February 21. Sponsored by Rep. Rakestraw Braddock, HB 794 proposes to amend the United States Constitution by adding a balanced budget requirement.
"I would like to see Georgia lead efforts around the nation to add this critical amendment to the U.S. Constitution," said Rep. Rakestraw Braddock. "Doing so would enforce a policy of fiscal responsibility and ensure our federal government uses our tax dollars wisely. Runaway spending will cause a debt-fueled calamity in our great nation if we don't stop it. This measure is critical for the prosperity of our citizens and our republic."
The bill proposes to enter the state of Georgia into a compact with other states as part of an effort to require the federal government to balance its budget. This compact will bind all participating states with the agreed-upon compact in an effort to prevent what many fear could be a "run-away convention." The compact actually proposes the amendment to the Constitution, specifically establishing the U.S. government's spending limits as well as the level of its outstanding debt. Congress cannot authorize an increase in debt without approval from the states. The compact also raises the necessary approval threshold for a general revenue tax to a two-thirds vote of each chamber. It also has provisions for withdrawal, as well as the creation of a Compact Commission which will lobby states to join the compact.
Rep. Braddock has worked with the Goldwater Institute to draft the bill for Georgia. Goldwater Institute constitutional policy expert Nick Dranias said, "We are proud of Georgia's state representatives for passing this historic measure, one that supports the concept of states working together to improve the performance of the federal government. The Compact for a Balanced Budget enables citizens to attack our $17.4 trillion federal debt, something that federal legislators and bureaucrats have proven unwilling to do, despite the ominous implications it has for future generations."
Article V of the U.S. Constitution provides states with the right to make amendments to the U.S. Constitution by means of a constitutional convention. In order for a constitutional convention to be called, at least two-thirds, or 34 states, must petition on the same subject. Twenty states have already filed petitions on the subject of a balanced budget amendment.
Representative Paulette Braddock represents the citizens of District 19, which includes portions of Paulding County. She was elected into the House of Representatives in 2010, and currently serves as the Vice Chairman of Science and Technology. She also serves on the Economic Development & Tourism, Juvenile Justice, Small Business Development, and Special Rules committees.