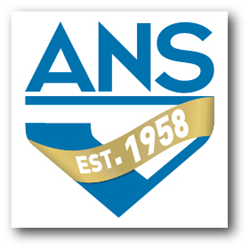 "We see many injuries to the lower back as a result of snow shoveling," says Baskin. "A lot of problems can occur in the L5/S1 disc because it can be the weakest part of the spine."
Morristown,NJ (PRWEB) February 27, 2014
Is there a proper way to shovel snow? Is your current form giving you back pain? With the increased amount of snowfall in the northeast this year, it's important to know the correct way to handle hazardous conditions to avoid injury. Atlantic NeuroSurgical Specialists (ANS) neurosurgeon Jonathan Baskin, MD, offers tips on how to avoid back injury while clearing away snowfall.
"We see many injuries to the lower back as a result of snow shoveling," says Baskin. "A lot of problems can occur in the L5/S1 disc because it can be the weakest part of the spine. Stress to this area can cause severe strain, vertebral disc damage, and soft tissue injury."
Here are some safety tips to implement in your snow removal method:
•Choose the correct shovel: your shovel should have a curved handle, a small blade, and be made of plastic. The curved handle keeps the back straight while the smaller blade and plastic material of the shovel is simply lighter to hold than traditional metal shovels.
•Warm up the muscles before shoveling: Muscles that are cold and stiff will be more susceptible to strain or sprain.
•Stretch the muscles as you would during a traditional warm-up.
•It is better to push the snow with your shovel than to lift it.
•If you must lift the snow, the technique used is important. While the snow may look light, a shovel-full can weigh up to 25 lbs. Lift with your legs, while in a squatted position. Never bend at the waist; keep your back straight.
•Don't throw the snow over your shoulder. The twisting motion, along with the heavy weight on your spine, can be the reason your back becomes stressed.
Dr. Baskin adds that slow and steady is the best way to handle this very physical activity. "One person's comfort level is not the same as the next. If you feel discomfort, immediately stop. This is the way of the body warning you that something isn't right."
Atlantic NeuroSurgical Specialists is the largest private neurosurgical practice in NJ and is affiliated with leading hospitals and health care systems throughout the region. Holding national recognition in their specialty, ANS Neurosurgeons perform the most minimally invasive spine surgery cases throughout the state.
For more information about ANS visit http://www.ansdocs.com or call 973.285.7800.