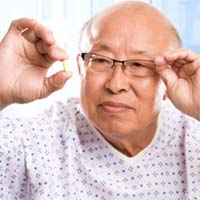 Our results suggest an increased risk of bladder cancer in diabetic patients using pioglitazone (Actos)...
Raleigh, NC (PRWEB) March 08, 2014
Cancer Monthly is reporting on a published study that appears to be more bad news for the manufacturers of the once-popular diabetes drug, Actos. The drug, also known as pioglitazone, was designed to help with glycemic control, but multiple studies have shown a connection between Actos and bladder cancer.
In a report in Tumour Biology, scientists at the Wu Qing District People's Hospital in Tianjin, China detailed the results of their meta-analysis of 9 available studies on diabetics and Actos. Together, the studies included more than 2.5 million diabetic patients and the researchers say the results were clear: "The result suggested an increased risk of bladder cancer in patients exposed to pioglitazone (Actos)," they write.
The bladder cancer risk seen with Actos use persisted in the analysis, even after the data was adjusted for age, gender and use of other diabetes medications. While both male and female diabetic patients had an elevated incidence of bladder cancer with Actos use, the risk appeared to be somewhat higher in men than in women. In addition, the Chinese team found the highest risk of bladder cancer among patients who were on the highest doses of Actos and among those who had been on the drug the longest.
"With some imitations, our results suggest an increased risk of bladder cancer in diabetic patients using pioglitazone, especially for men with long-term and high-dose exposure," the authors conclude in Tumour Biology. (He, S, "Pioglitazone prescription increases risk of bladder cancer in patients with type 2 diabetes: an updated meta-analysis", October 2013, Tumour Biology, Epub ahead of print, http://www.ncbi.nlm.nih.gov/pubmed/24092576)
For over ten years, Cancer Monthly has been the only centralized source of cancer treatment results. Patients can see the actual survival rate, quality-of-life indicators, and other key data for approximately 1,500 different cancer treatments. Cancer Monthly provides timely and ground-breaking news on the causes, diagnoses and treatments of the most common cancers including Bladder, Brain, Breast, Colon, Kidney (Renal), Liver, Lung (NSCLC), Ovarian, Prostate and Rectal Cancers, Melanoma, Mesothelioma, and Non-Hodgkin's Lymphoma. Written for patients and their loved ones, Cancer Monthly helps families make more informed treatment decisions.