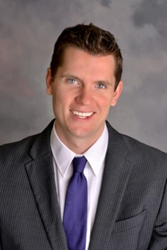 "We are very excited to have Mr. Coulson join our firm," according to David Dubin a partner at Macuga, Liddle & Dubin, P.C.
Detroit, MI (PRWEB) February 27, 2014
Macuga, Liddle & Dubin, P.C. is pleased to announced that Nicholas Coulson has joined the firm as an associate attorney.
Mr. Coulson graduated from Oakland University in 2008 with a Bachelor of Arts in Political Science, and received his law degree from the University of Minnesota Law School in 2013. He was admitted to the State Bar of Michigan in 2013.
Mr. Coulson first joined the firm as a law clerk in June, 2012. As a law clerk, Mr. Coulson was closely involved with the firm's successful appeal to the United States Court of Appeals for the Third Circuit in Bell v. Cheswick Generating Station, GenOn Power Midwest, L.P. (Case No. 12-4216).
In that case, the Third Circuit ruled, in a precedential opinion, that homeowners' claims for pollution of their properties by nearby coal plants are not preempted by the Federal Clean Air Act. This important decision is essential to preserve ndividual property rights against industrial polluters.
As an attorney, Mr. Coulson is proud to continue his work protecting people's property rights from the actions of corporate and governmental entities. Mr. Coulson views the class action lawsuit as one of the strongest tools ordinary citizens have against powerful interests. He is proud to work for a firm that has successfully employed that tool in protecting the rights thousands of people who might otherwise not have found justice.
Macuga, Liddle & Dubin P.C. is one of the premier class action firms in Michigan. The firm specializes in cases involving oil refinery fires, basement flooding, air pollution, environmental contamination and complex consumer class actions.