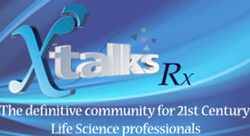 Toronto, Canada (PRWEB) February 28, 2014
Holistic clinical trial insights are improving efficiency in clinical development through timely, integrated data. Armed with critical, actionable insights, medics, clinical project managers, research associates and investigators can identify and take action on potential issues faster than previously possible – but changes are required in how we integrate processes across these roles.
Technology is enabling the evolution of risk-based monitoring by integrating study start-up, clinical monitoring, project management, data management and analytics to optimize and improve clinical trial execution by leveraging risk assessment, ongoing data surveillance, and dynamic monitoring. The results will provide integrated data for holistic trial insights, improved data quality and patient safety, identification and mitigation of risks, and lower costs for more development opportunities.
By attending this webinar, you will:

Understand changing roles and processes with data management, project management, site management, data review, medical review
Learn how technology is enabling shifts in executing clinical trials
Gain insights into how Investigator Sites are benefitting from these changes
Join Martin Giblin, Vice President of Clinical Data Management at Quintiles and Teresa Lamantia, Vice President of Strategic Operations at Quintiles, as they share the insights they have gained through years of deploying risk-based monitoring principals and procedures from a variety of therapeutic studies on a global scale.
For more information on this webinar or to register, visit Risk-based Monitoring: Using Centralized Data Surveillance to Evolve Data Review and Site Engagement
Xtalks, powered by Honeycomb Worldwide Inc., is a leading provider of educational webinars to the global Life Sciences community. Every year thousands of industry practitioners (from pharmaceutical & biotech companies, private & academic research institutions, healthcare centers, etc.) turn to Xtalks for access to quality content. Xtalks helps Life Science professionals stay current with industry developments, trends and regulations. Xtalks webinars also provide perspectives on key issues from top industry thought leaders and service providers.
To learn more about Xtalks visit http://xtalks.com
For information about hosting a webinar visit http://xtalks.com/sponsorship.ashx
Contact:
Michelle Tran
Tel: +1 (416) 977-6555 ext 224
Email: mtran(at)xtalks(dot)com