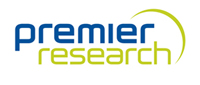 Toronto, Canada (PRWEB) March 05, 2014
The presenters will focus on the various considerations related to the ICH E11 defined categories of children (varying from preterm neonates to emancipated adolescents) in clinical development. The speakers will include ethical, study design/scientific and practical issues. They will propose solutions to take these considerations into account and will discuss examples with respect to clinical development.
The aim of this webinar will be to convey the importance of considering differing ages/ stages of development of children when designing and conducting clinical trials, and how doing so can contribute to successful well-designed pediatric studies.
For more information about this event or to register, visit The Aspects of Clinical Development Related to the ICH E11 Categories of Children
About Premier Research
Premier Research is a leading global contract research organization serving biotech, pharmaceutical and medical technology companies.
The company has a wealth of experience in rare disease and pediatric research having managed about 100 projects in each area in the last five years alone. Its services include clinical research and regulatory outsourcing in the areas of analgesia; neurology; infectious, cardiovascular, and respiratory disease; dermatology; oncology; and medical devices.
Hosting this webinar: Xtalks, powered by Honeycomb Worldwide Inc., is a leading provider of educational webinars to the global Life Sciences community. Every year thousands of industry practitioners (from pharmaceutical & biotech companies, private & academic research institutions, healthcare centers, etc.) turn to Xtalks for access to quality content. Xtalks helps Life Science professionals stay current with industry developments, trends and regulations. Xtalks webinars also provide perspectives on key issues from top industry thought leaders and service providers.
To learn more about Xtalks, visit http://xtalks.com.
For information about hosting a webinar, visit http://xtalks.com/sponsorship.ashx.
Contact:
Michelle Tran
Tel: +1 (416) 977-6555 ext 224
Email: mtran(at)xtalks(dot)com